Handmade ceramics with Nordic fragrances
Our scented candle line represents a marriage of ester & erik's superior handmade candles with new Nordic fragrances, the common denominator being 'colours'.
We have chosen to produce our scented candles in handmade ceramic jars in subdued pastel shades which can be reused as a vase or reused as a candle holder.
Our scented candles are produced at our own factory in Denmark and come in 10 different variants – i.e. 10 different colours, each with their own fragrance. All the fragrances are produced using natural aromatics with uniquely Nordic characteristics developed by our scented candle designer who has distilled his impressions of Scandinavia into a series of delicate scents carefully tailored to Nordic living. Read more about the scented candle concept here
---
---
Burning instructions for scented candles
When lighting for the first time, always allow to burn for two hours. This will allow wax to pool evenly for the duration of its burn time. Take note too, that ideally, candles should not be burned for more than 2-3 hours at a time as this can cause the wick to move off center. If this happens the side of the jar can heat up and it can cause some black soothing inside the jar.
Always give the wick a little trim (about 0,5 cm) before relighting. This ensures less soot is formed when the candle is burning and that the oils are kept beautiful. Snuff out the candle with an extinguisher – try and avoid blowing it out. 
Light candles one hour prior to the arrival of guests for that maximum punch of fragrance. Extinguish the flame just before they arrive so the home appears beautifully, naturally fragrant.
Instructions for diffusers
Carefully pour the content of the refill bottle in the ceramic jar.
Place the metal lid on the jar and insert the sticks. We recommend you to start with 8 sticks. If you wish a greater scent throw you can use 10 sticks. The more sticks you use, the stronger the scent and the faster you will empty the diffuser. 
Diffusion time may vary from 6 to 10 weeks depending on the fragrance and temperature of the room.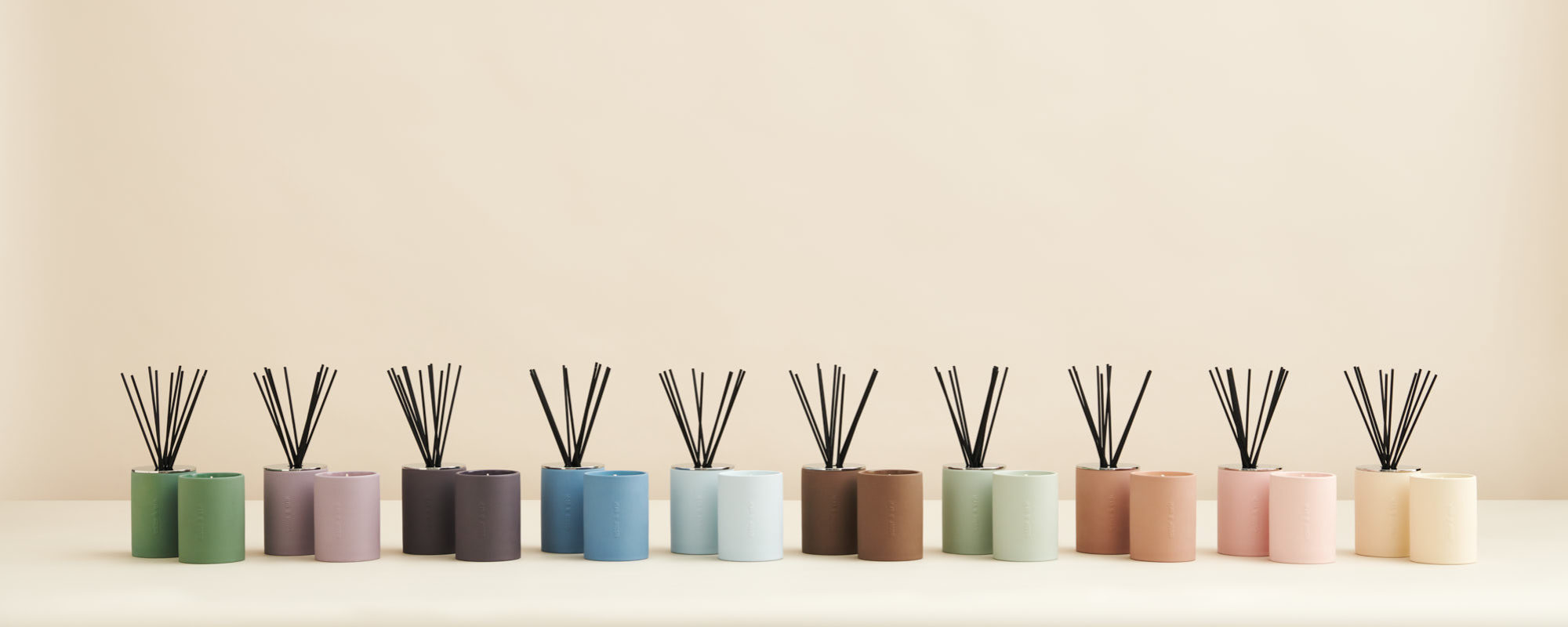 ---
---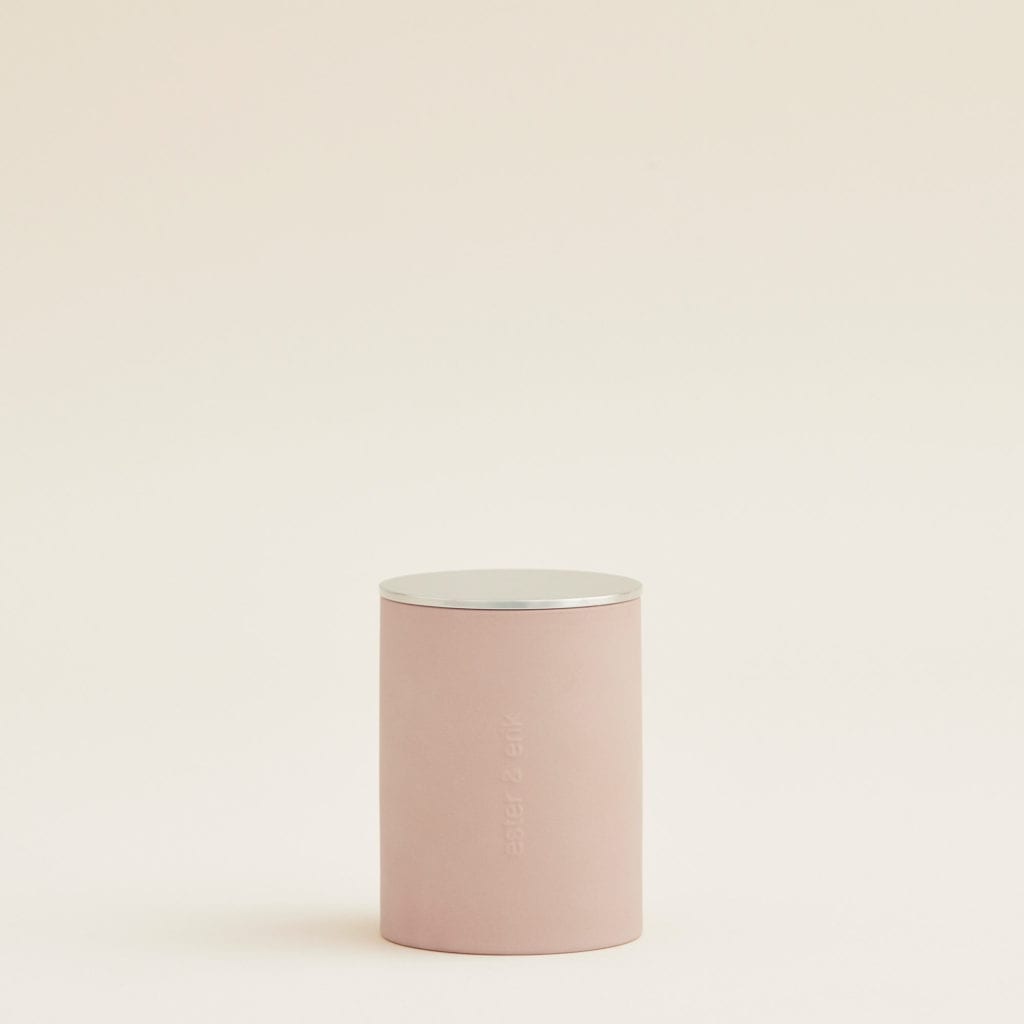 No. 11 Bontanical *New*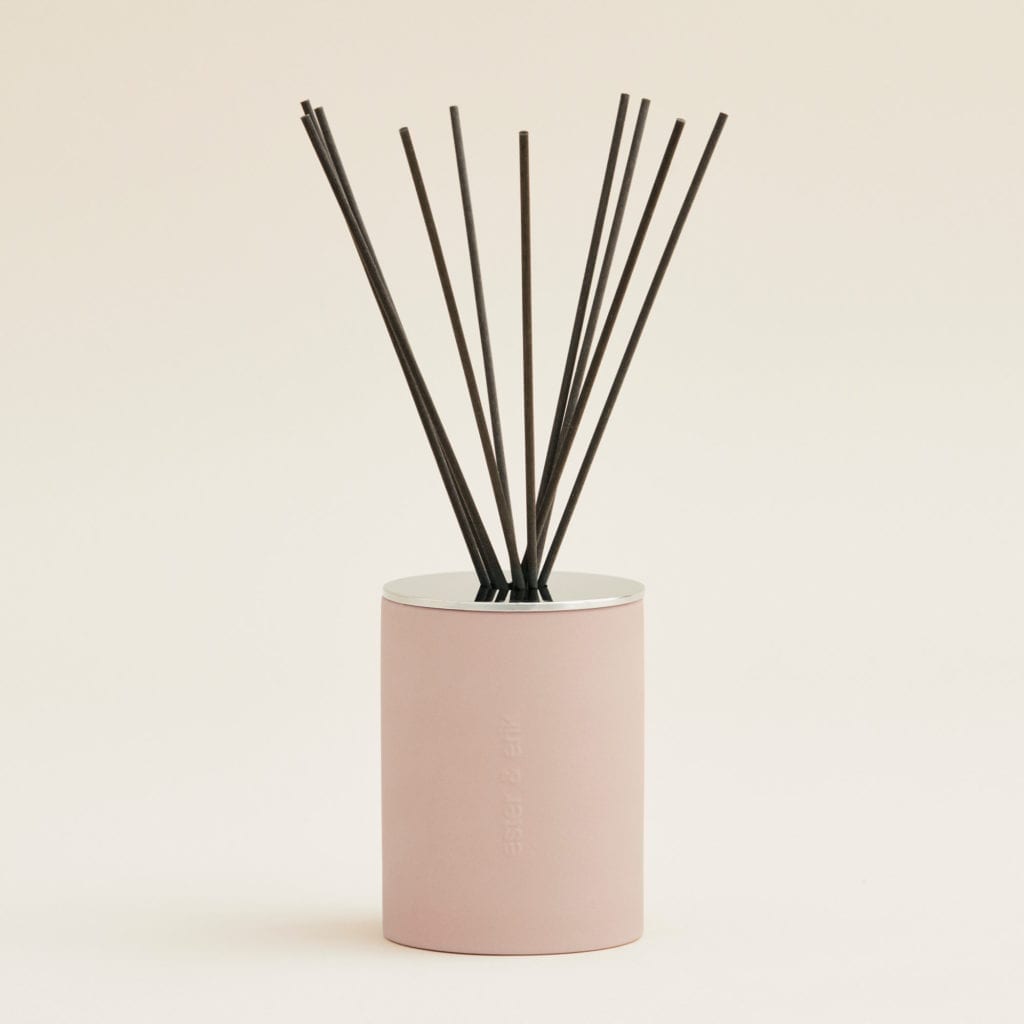 No. 11 Bontanical *New*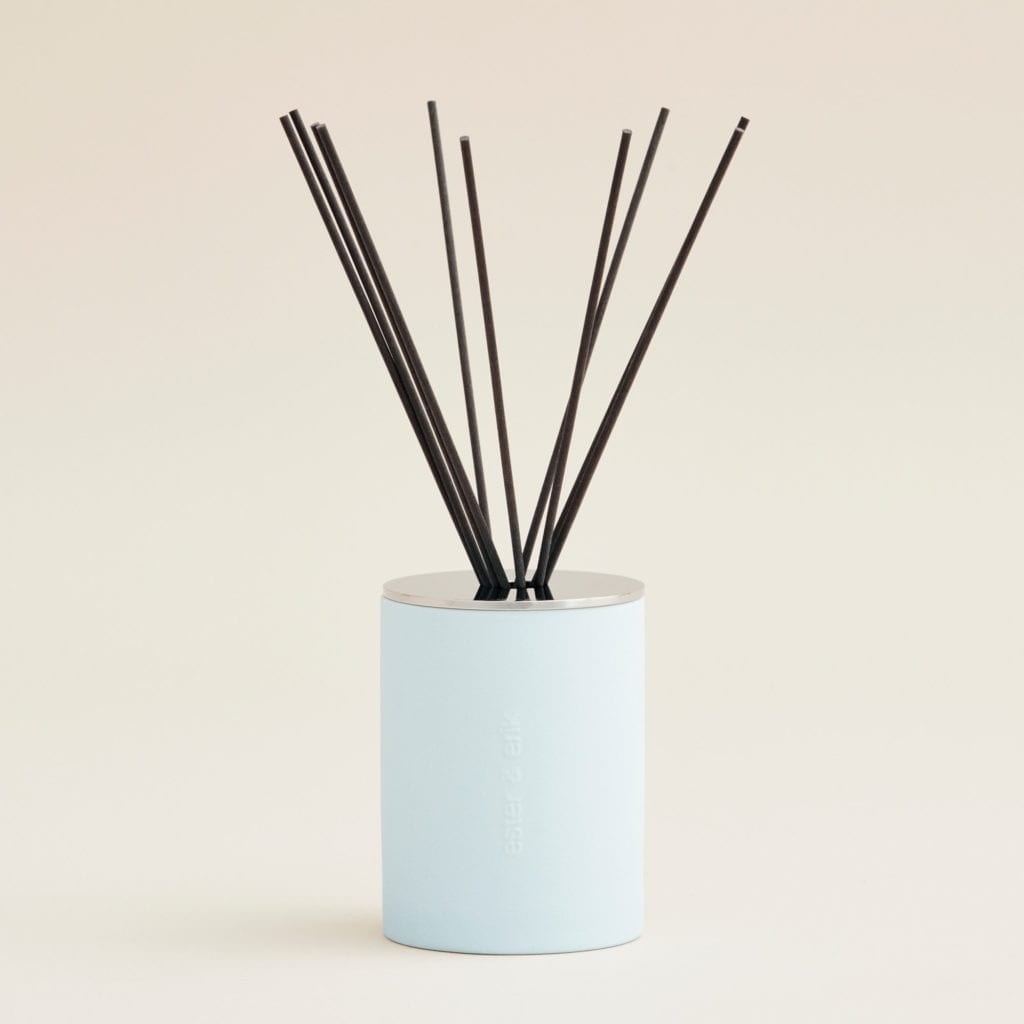 No. 81 Brumal *New*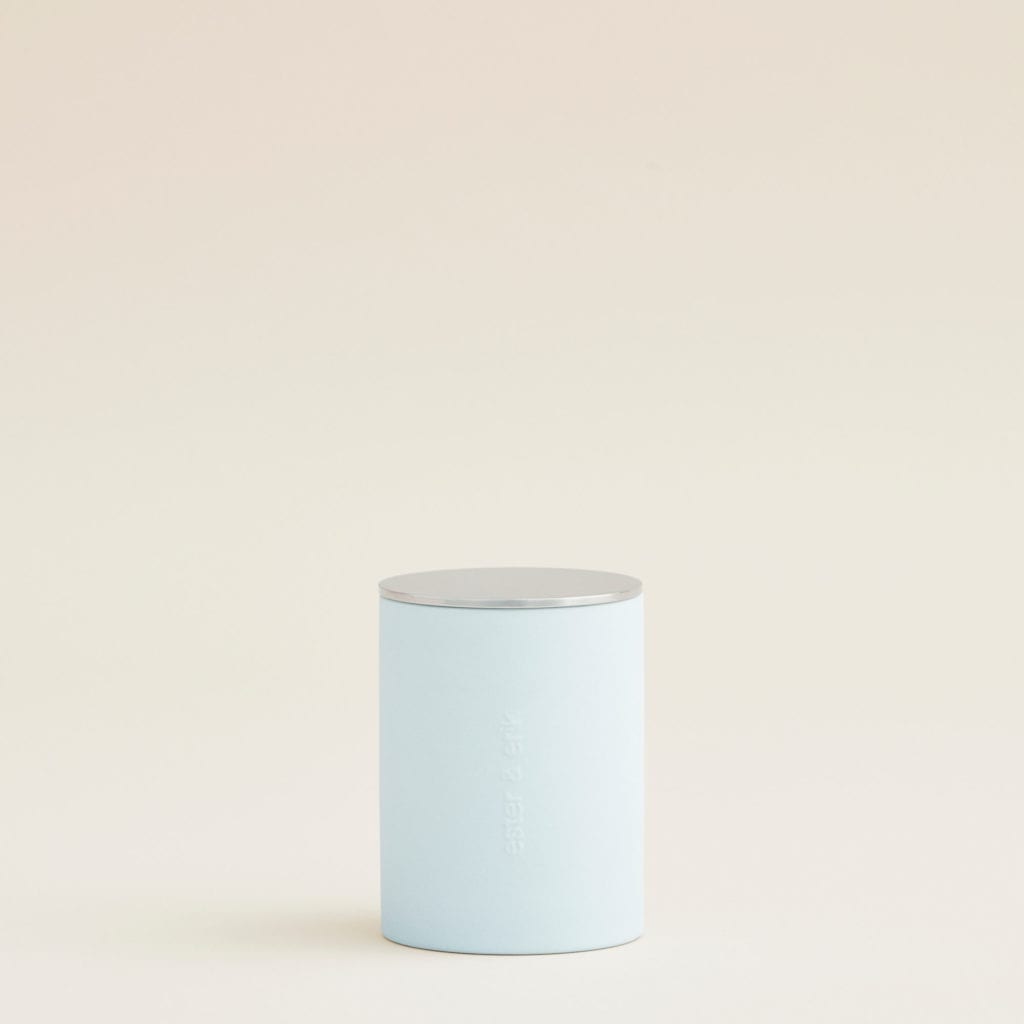 No. 81 Brumal *New*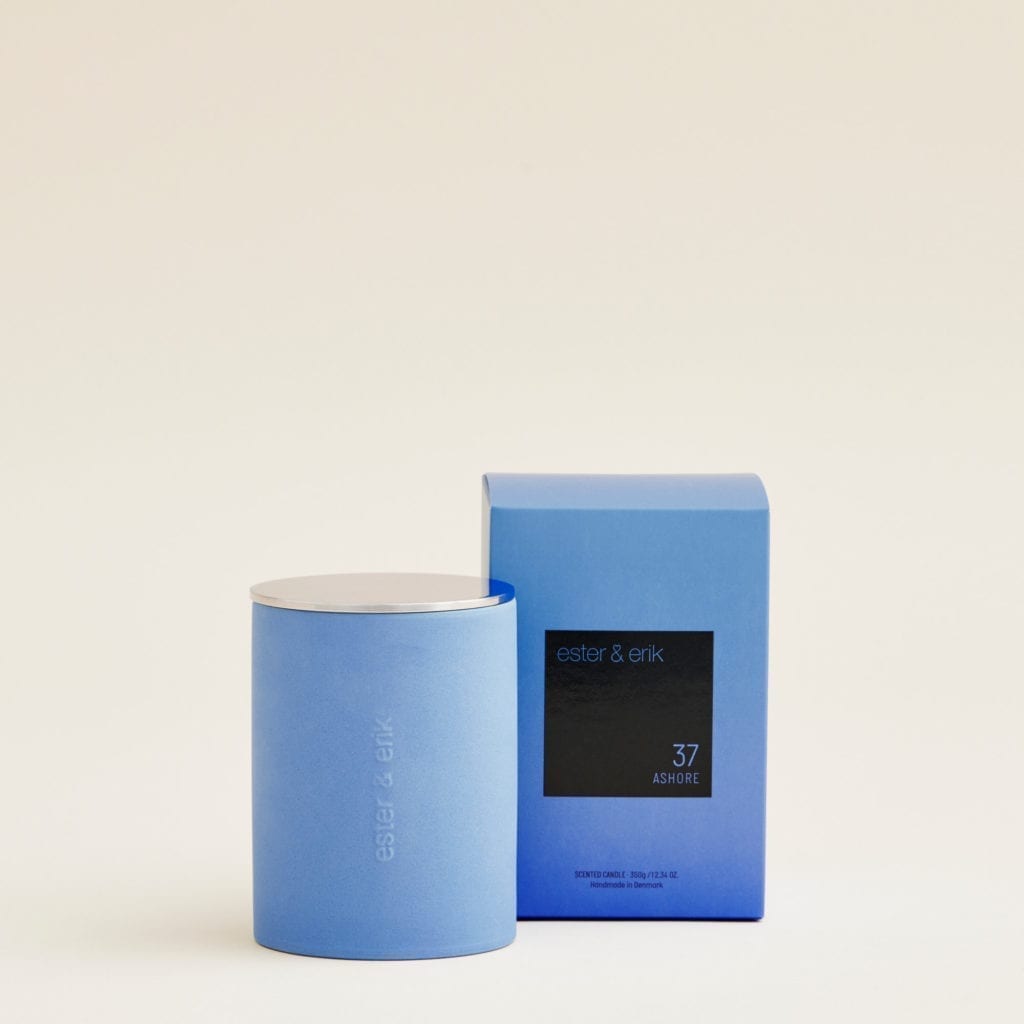 No. 37 Ashore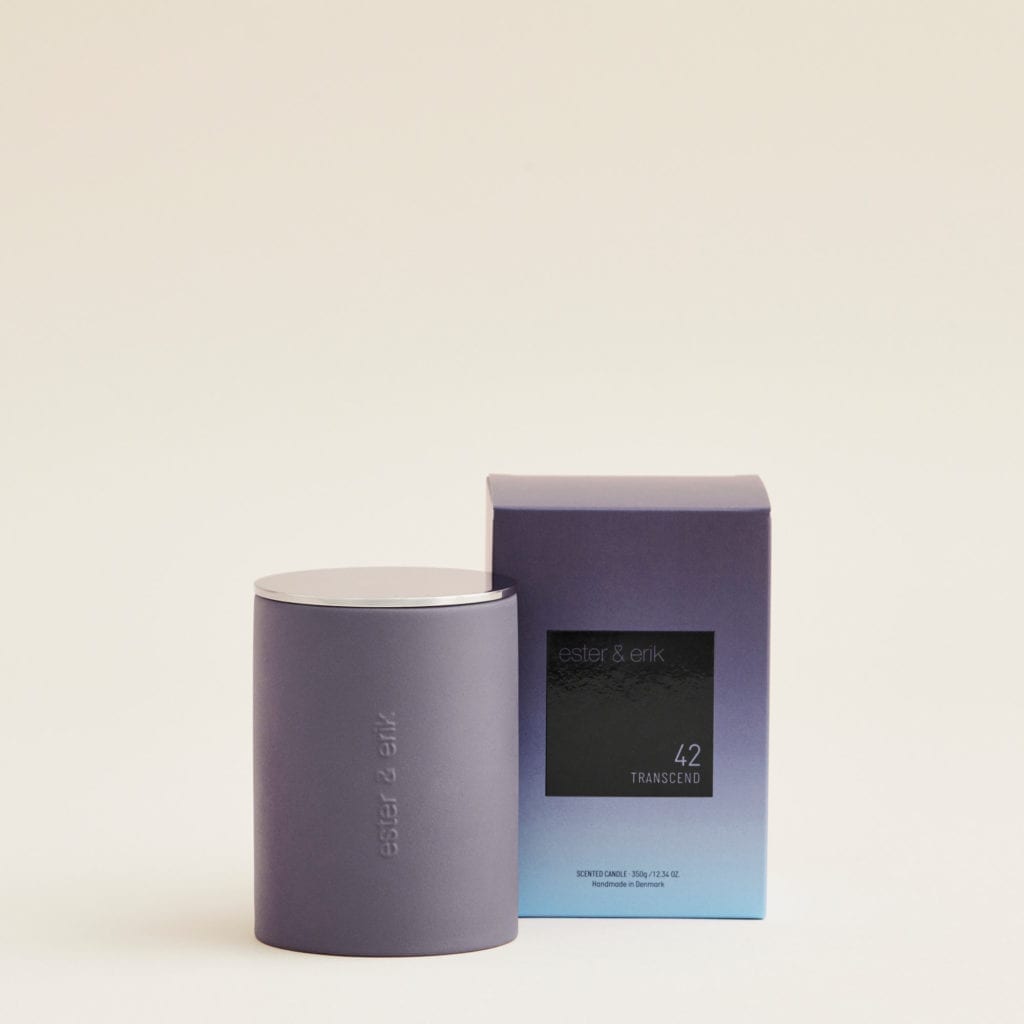 No. 42 Transcend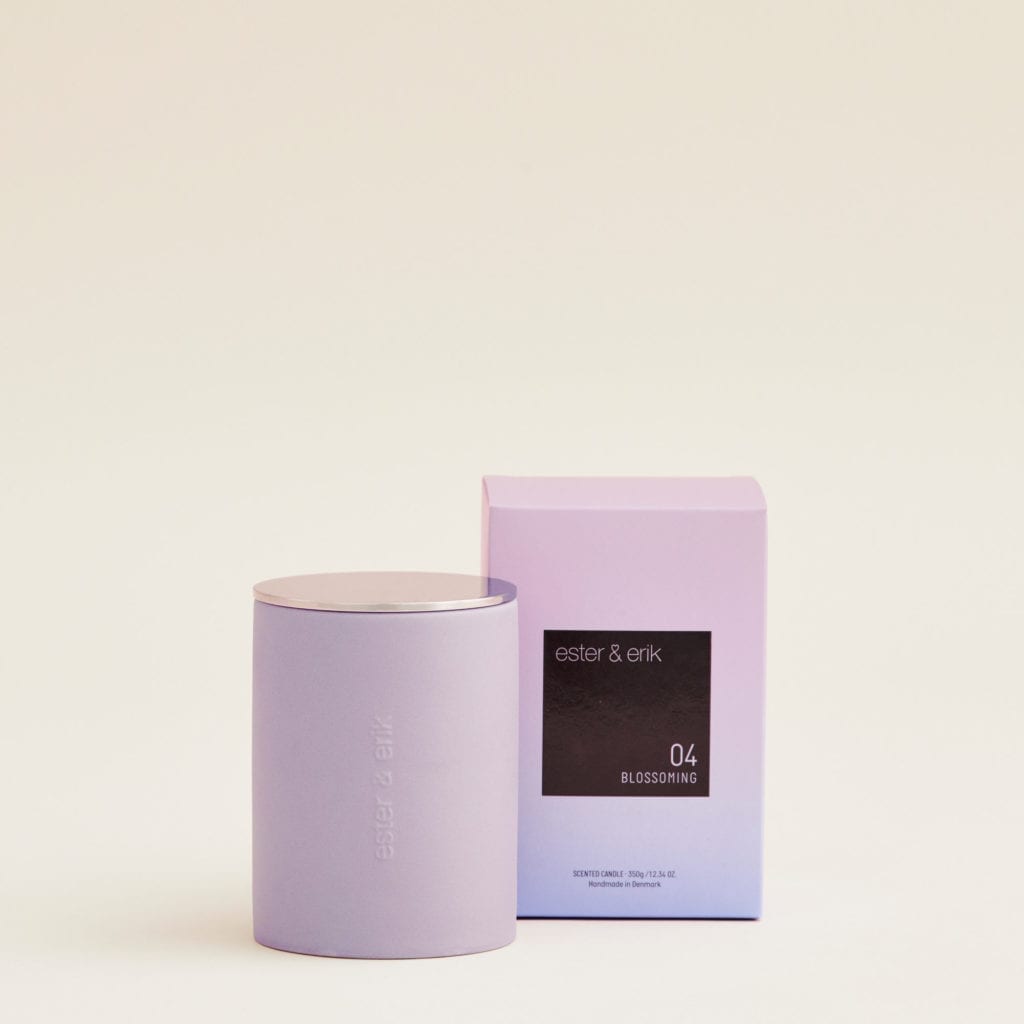 No. 04 Blossoming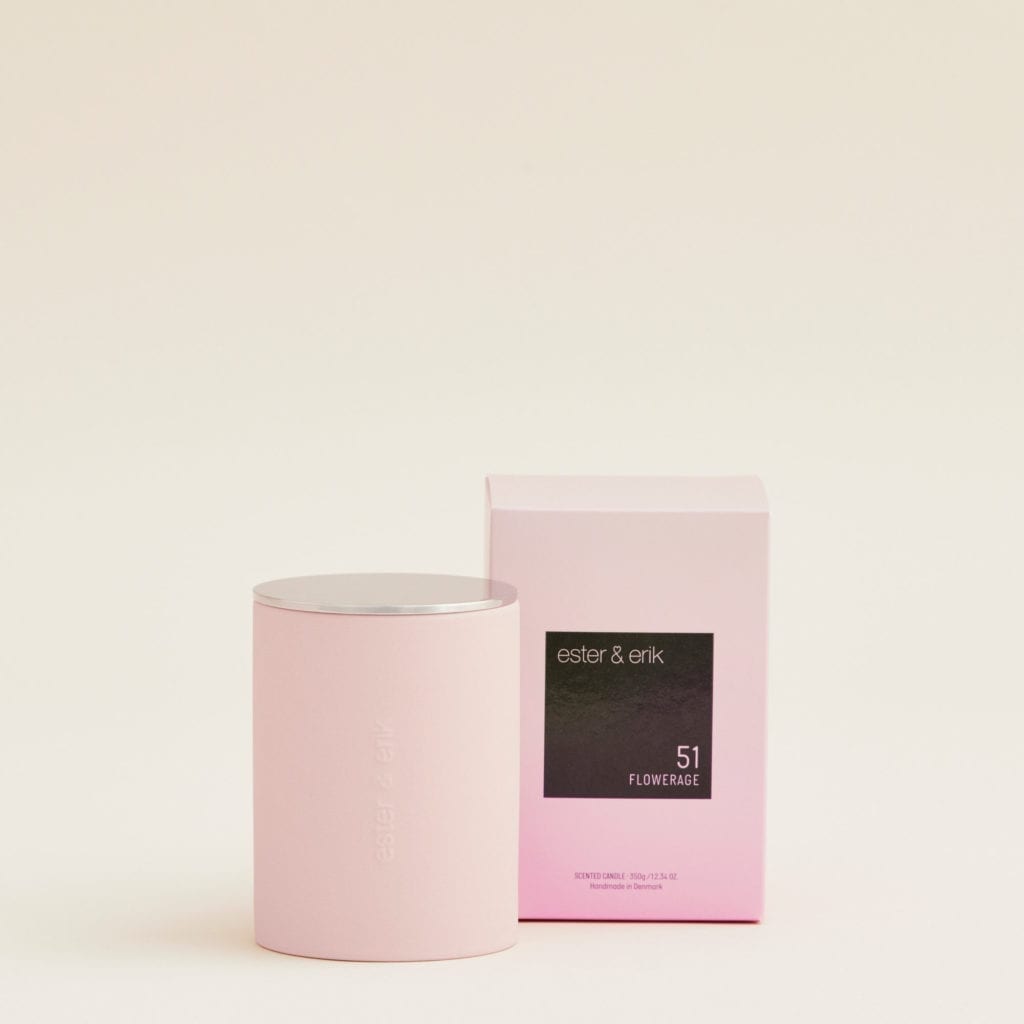 No. 51 Flowerage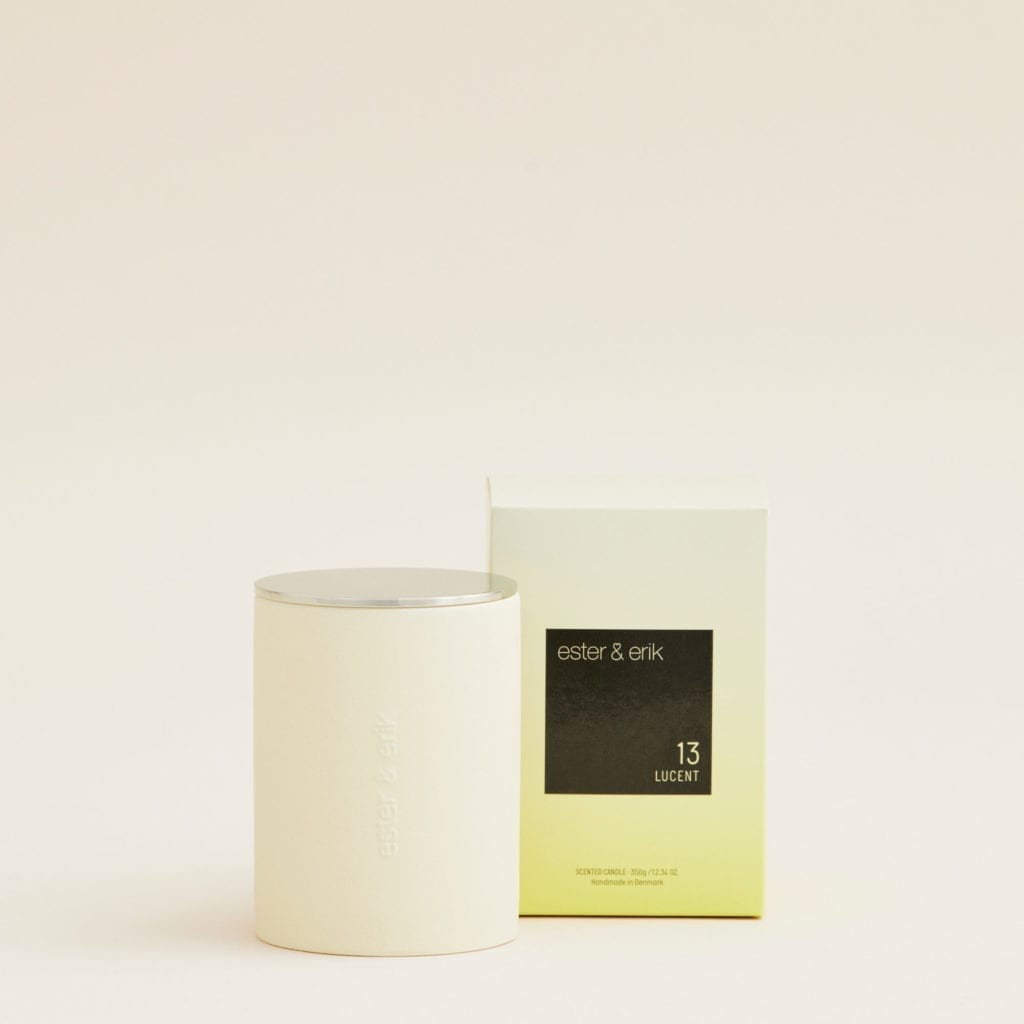 No. 13 Lucent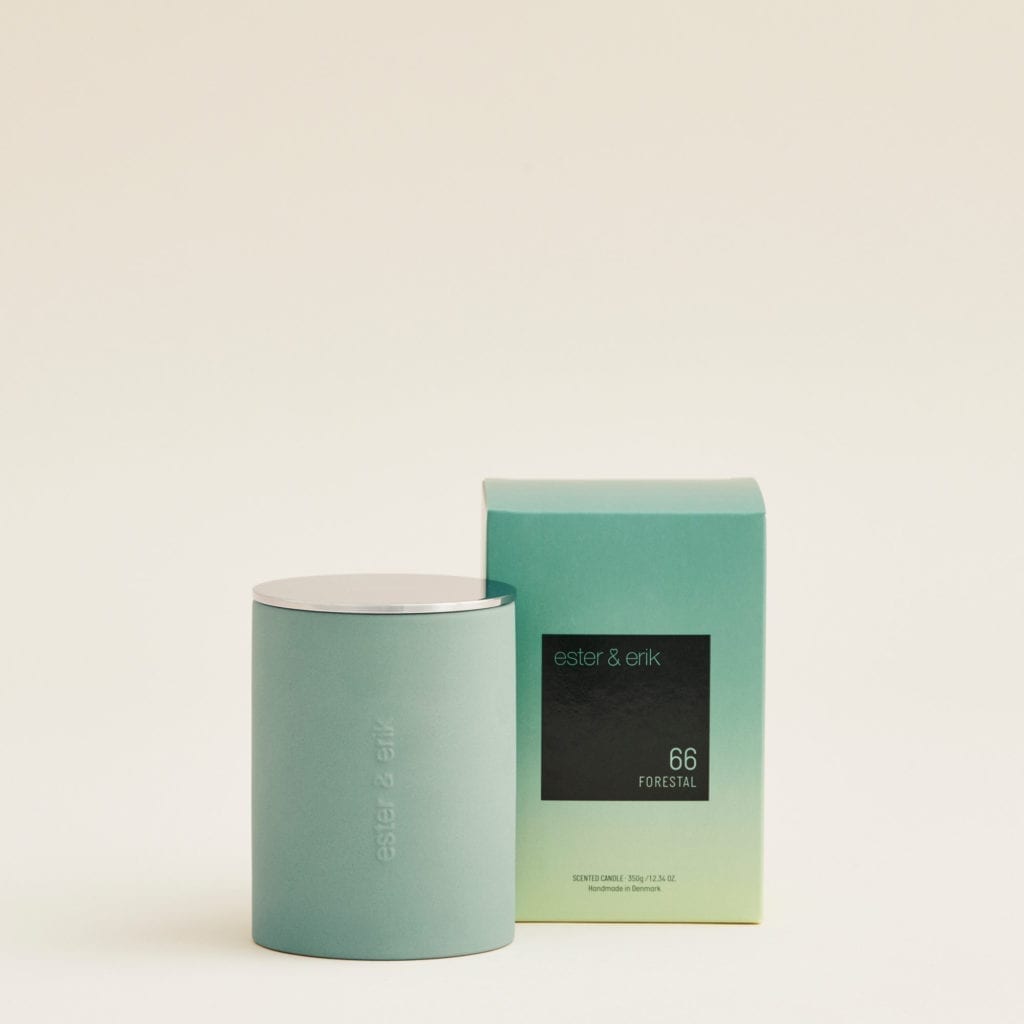 No. 66 Forestal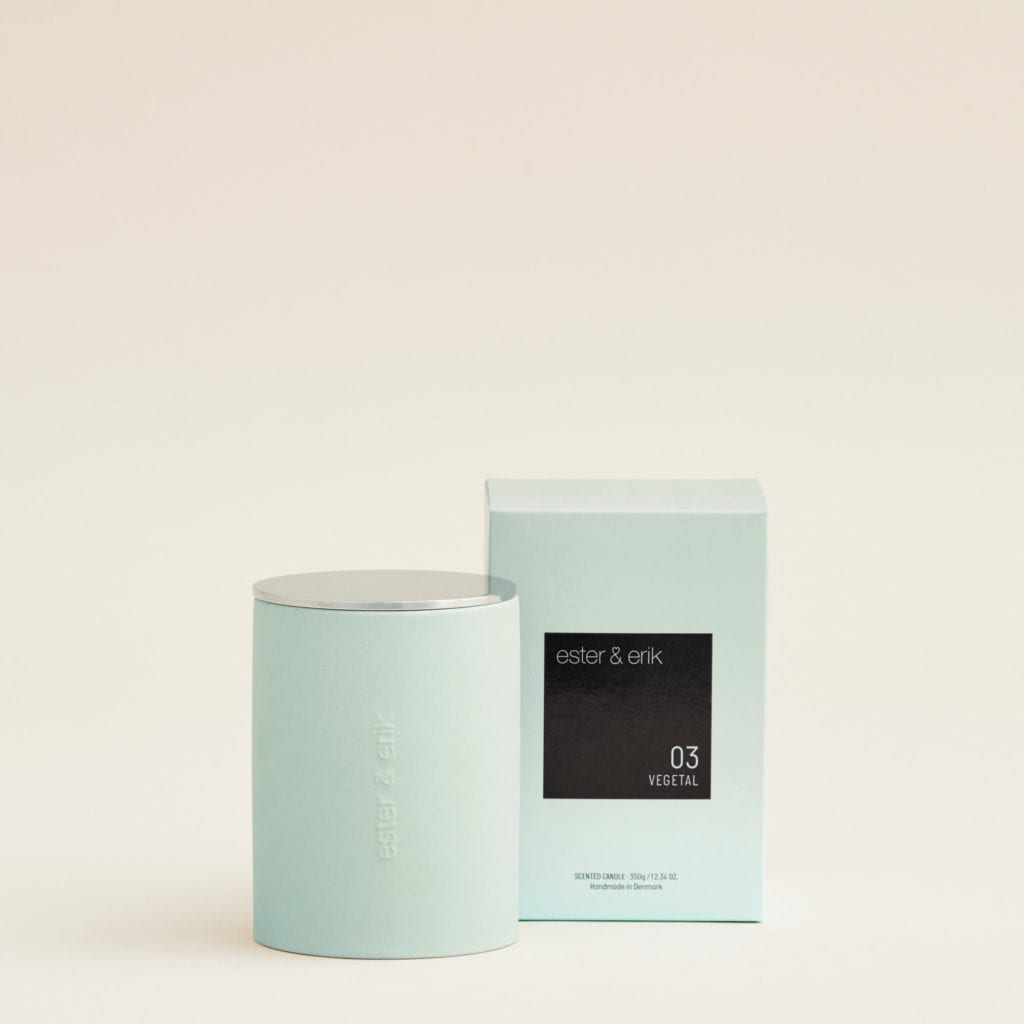 No. 03 Vegetal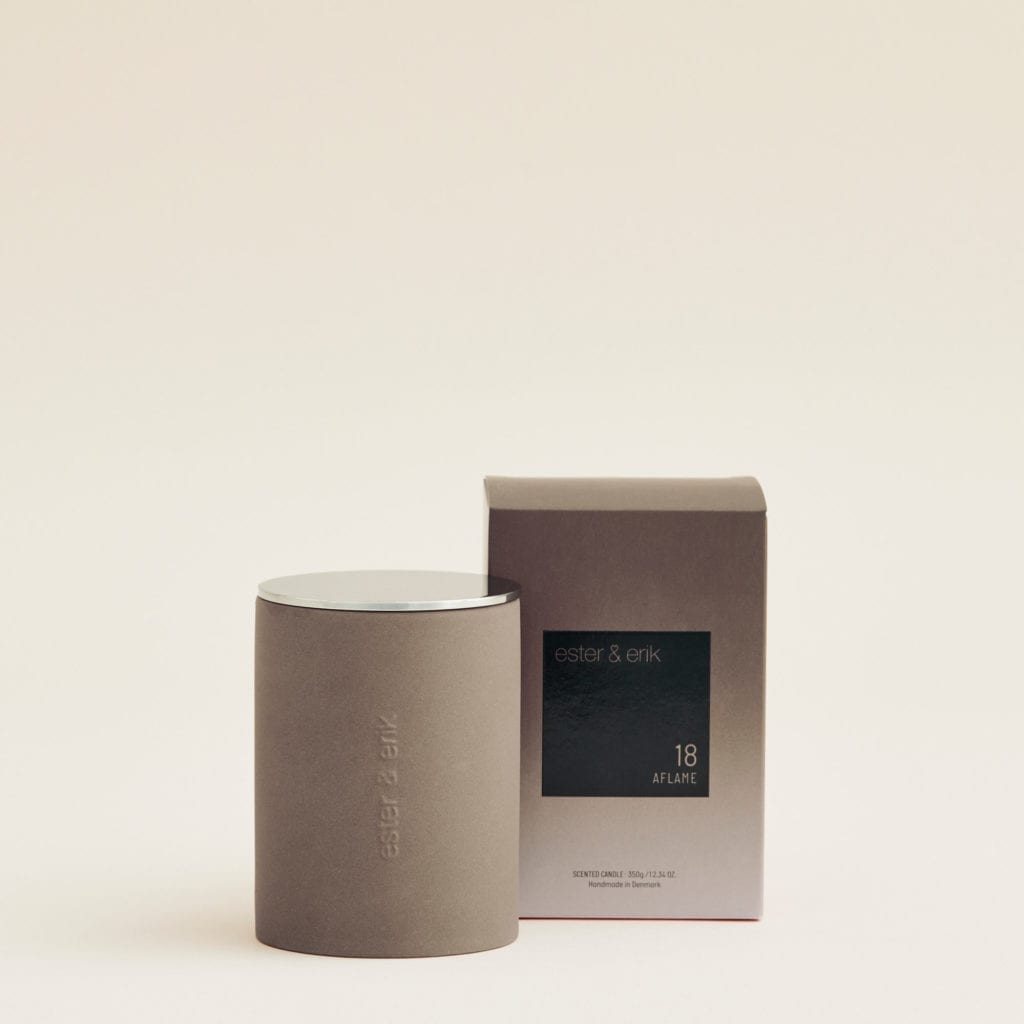 No. 18 Aflame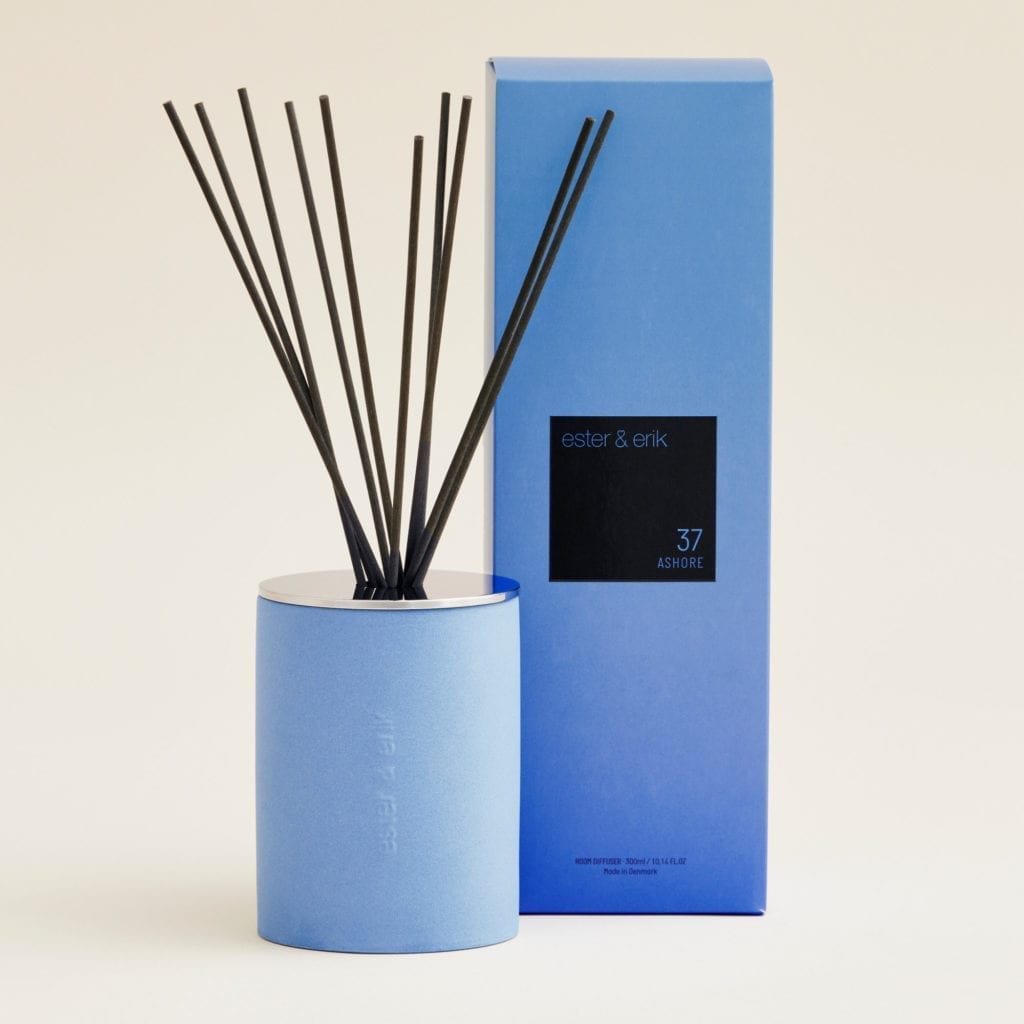 No. 37 Ashore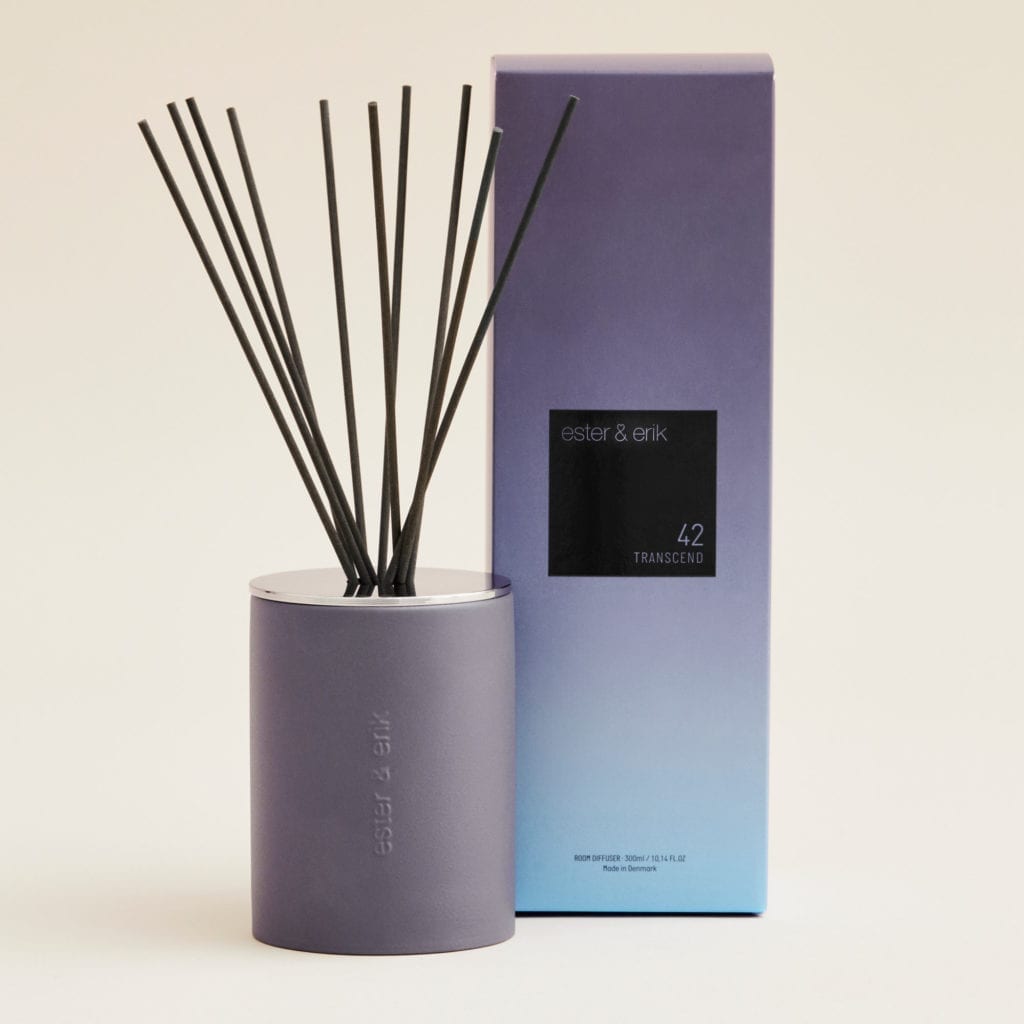 No. 42 Transcend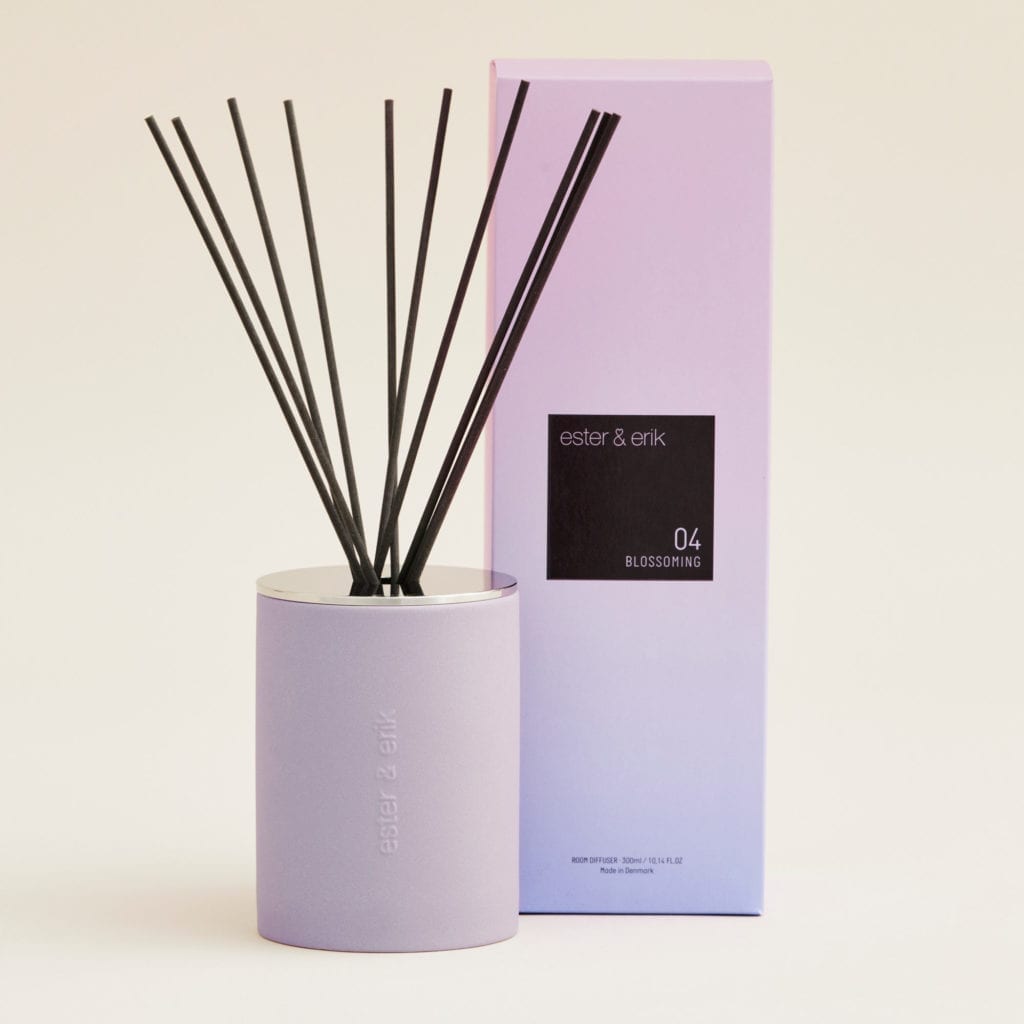 No. 04 Blossoming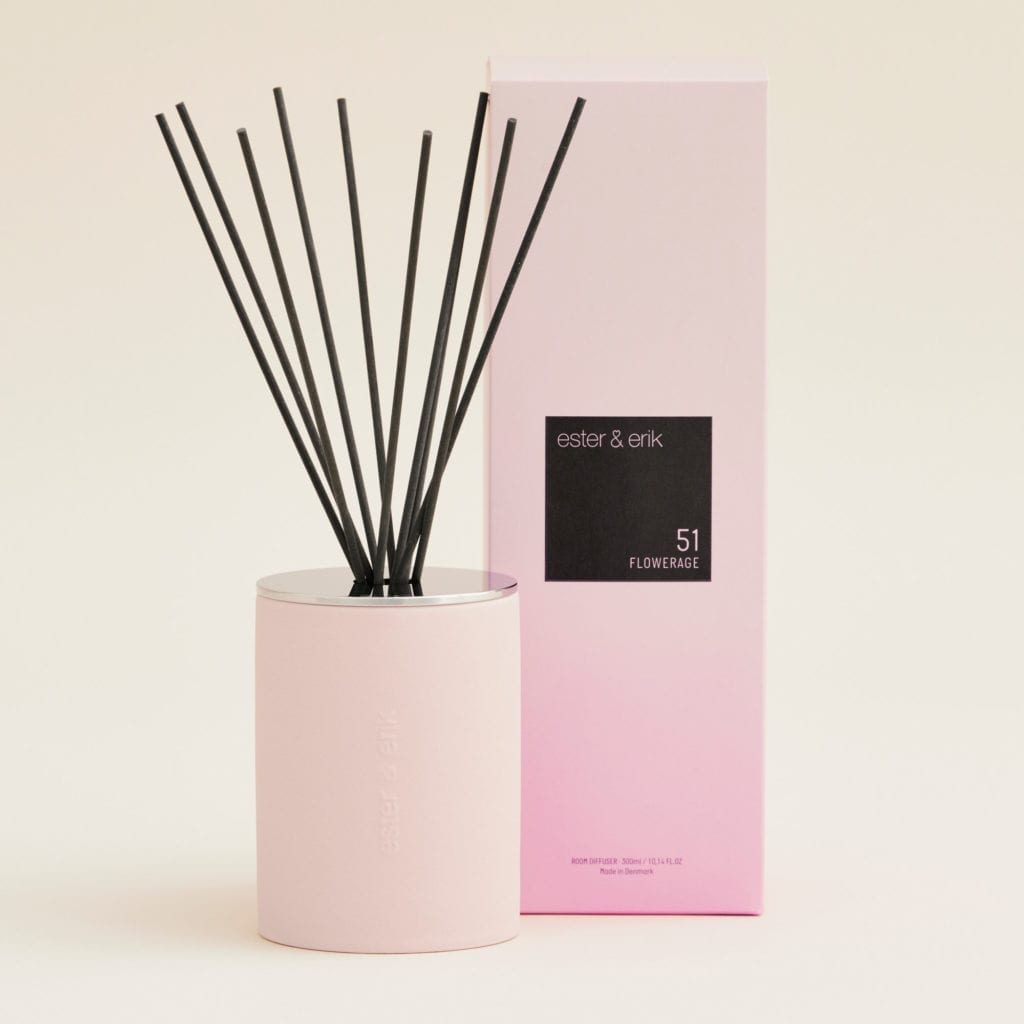 No. 51 Flowerage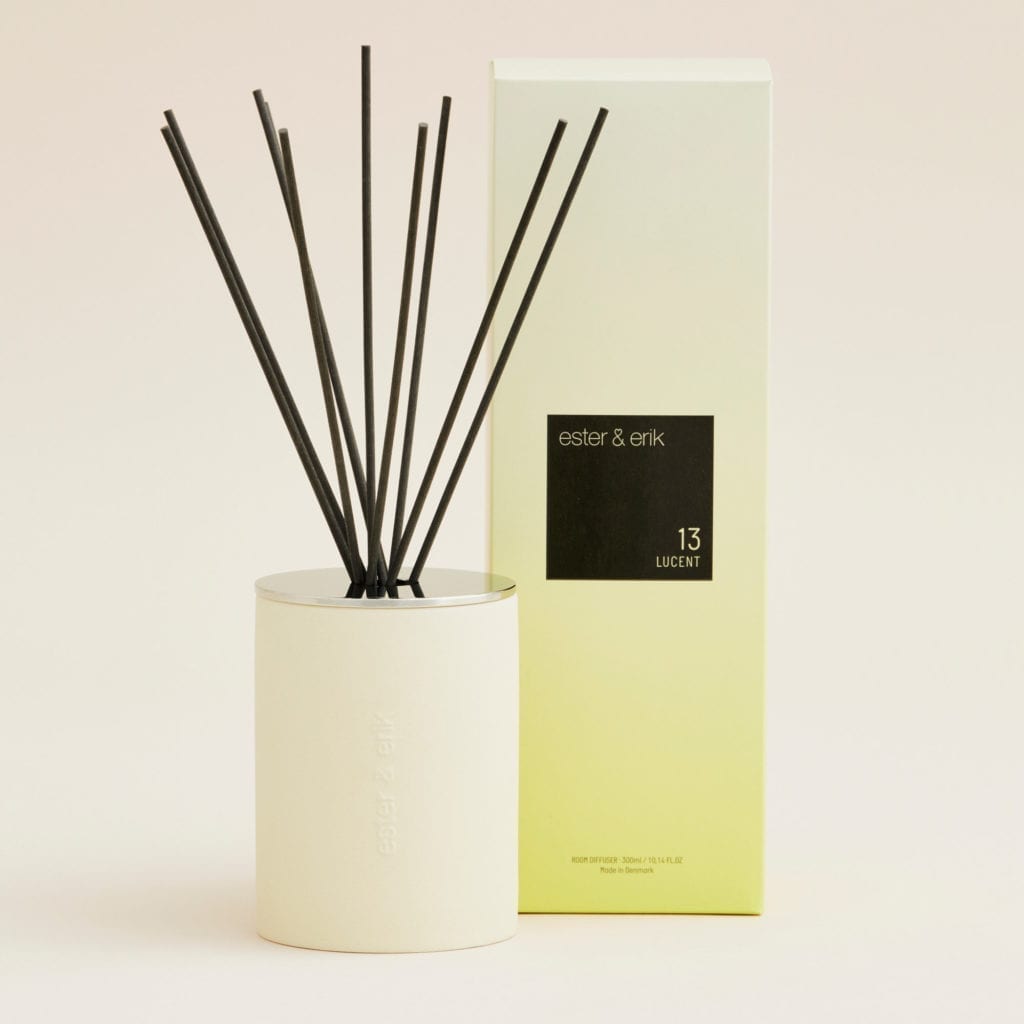 No. 13 Lucent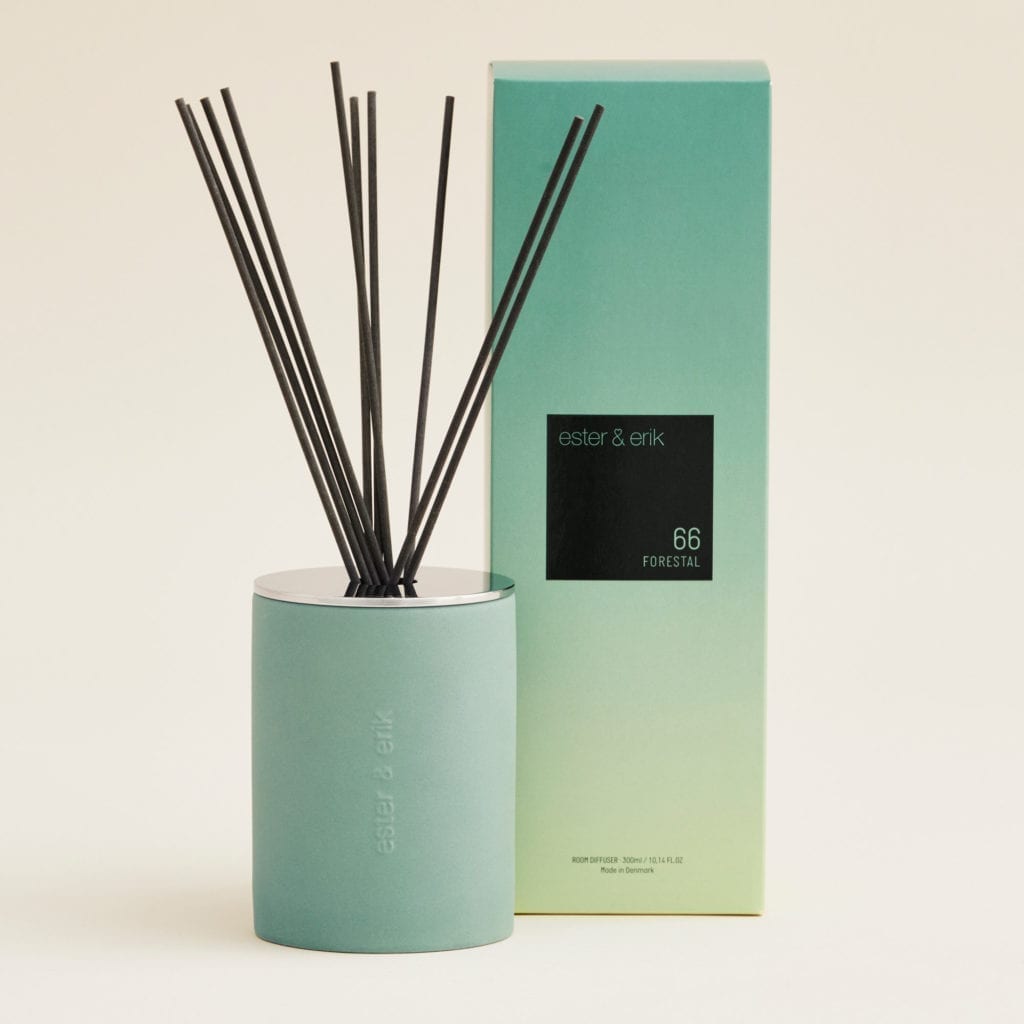 No. 66 Forestal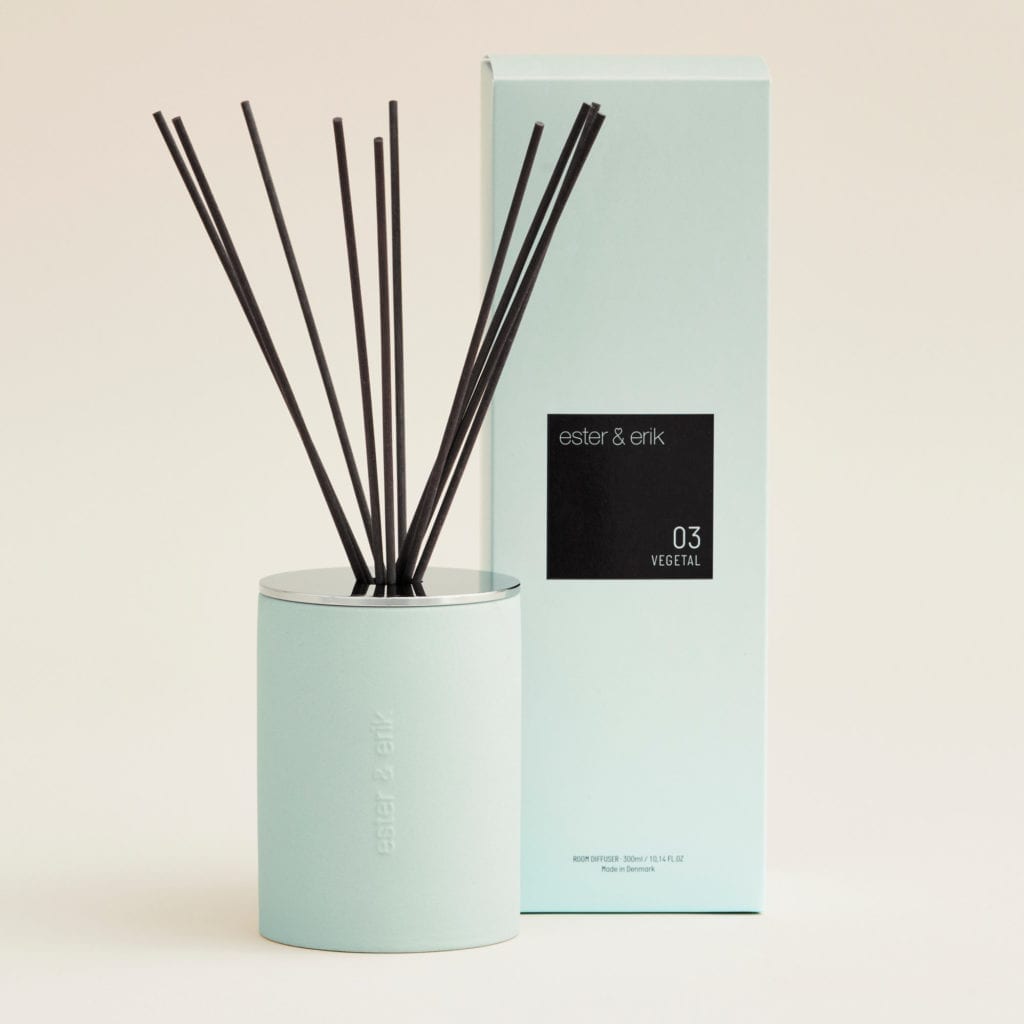 No. 03 Vegetal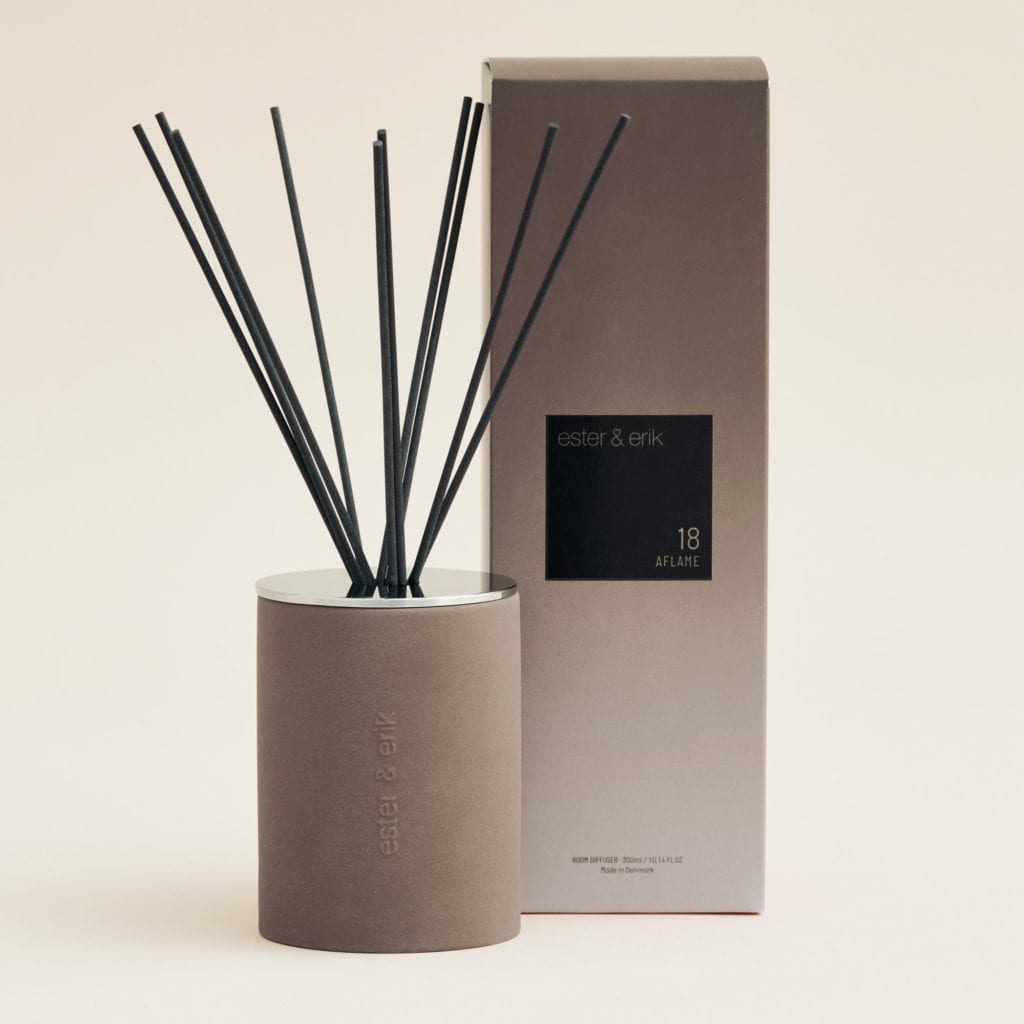 No. 18 Aflame
---
---
Fragrance descriptions
When creating a new candle, ester & erik's scented candle designer Emmanuel Martini always uses colours and images inspired by Scandinavia to find the right scent for the candle. He draws inspiration from the Nordic countryside and from observing the Danes going about their daily lives, his creativity and imagination being sparked by the feelings aroused by the sea, glowing embers, plants or a pine forest. Often he selects a single detail from his experience, which he magnifies and transforms into a fragrance and colour symbol.
No. 66 Forestal: The scent of aromatic foliage in the woods in shades of green and yellow.
No. 04 Blossoming: The scent of flowering branches in an orchard in shades of blue-violet and grey-purple.
No. 42 Transcend: The scent of magical Nordic herbs and charcoal in shades of purple and blue.
No. 37 Ashore: The scent of the sea's salty convergence with the coast and the sky in shades of blue.
No. 18 Aflame: The smell of embers, ash and campfires in an autumnal forest in shades of brown and grey.
No. 03 Vegetal: The scent of grassy, moist marshes in shades of green and grey.
No. 51 Flowerage: The scent of wild flowers and auspicious roses in shades of pink and white.
No. 13 Lucent: The smell of summery light reflected in foliage in shades of yellow and white.
No. 11 Botanical: The scent of aromatic soil and strong junipers in shades of terracotta and orange.
No. 81 Brumal: The smell of a cool salt liquorice in a cold winter landscape in shades of blue and grey.
---
---
Reusable design
Our general focus on producing our candles as sustainably as possible is particularly evident in our scented candle collection, where we have ensured that all parts of the candles are recyclable. We designed the lid for using as a stylish candle holder for our taper and pillar candles, while the specially designed ceramic jar makes a perfect vase or jewellery box once all the scent has evaporated. Scented candles and diffuser fragrances can be purchased as refills.