Candle sticks for decorations
Make sure that your candles stand stable in your decorations with our elegant candle sticks. Its three spears of six centimeters ensure that the candles stand securely.
The design is simple and elegant with a discreet ester & erik logo. Size medium holds both taper candles and cylindrical candles and size small can be used with our slim candles.
Maintenance: If you want to remove candle drips from your candle sticks, place the candle sticks in warm – not boiling – water and wait for a couple of minutes till the wax softens. Finish by wiping with a dry, soft cloth.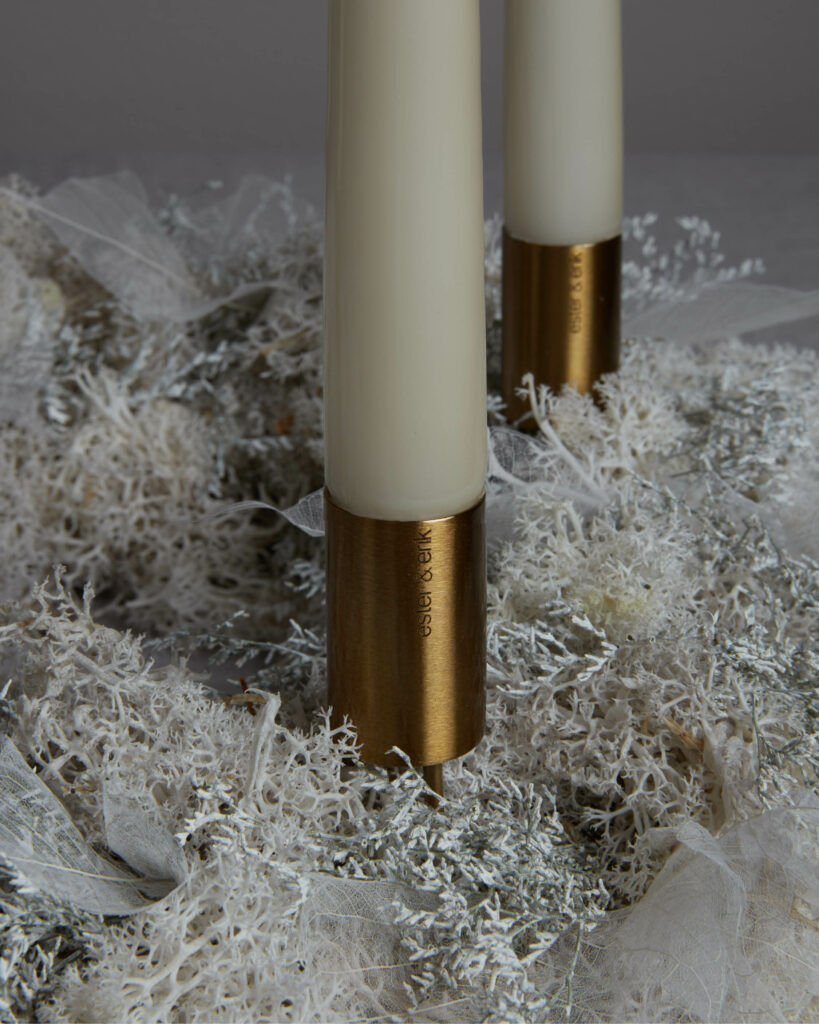 Gold candle sticks medium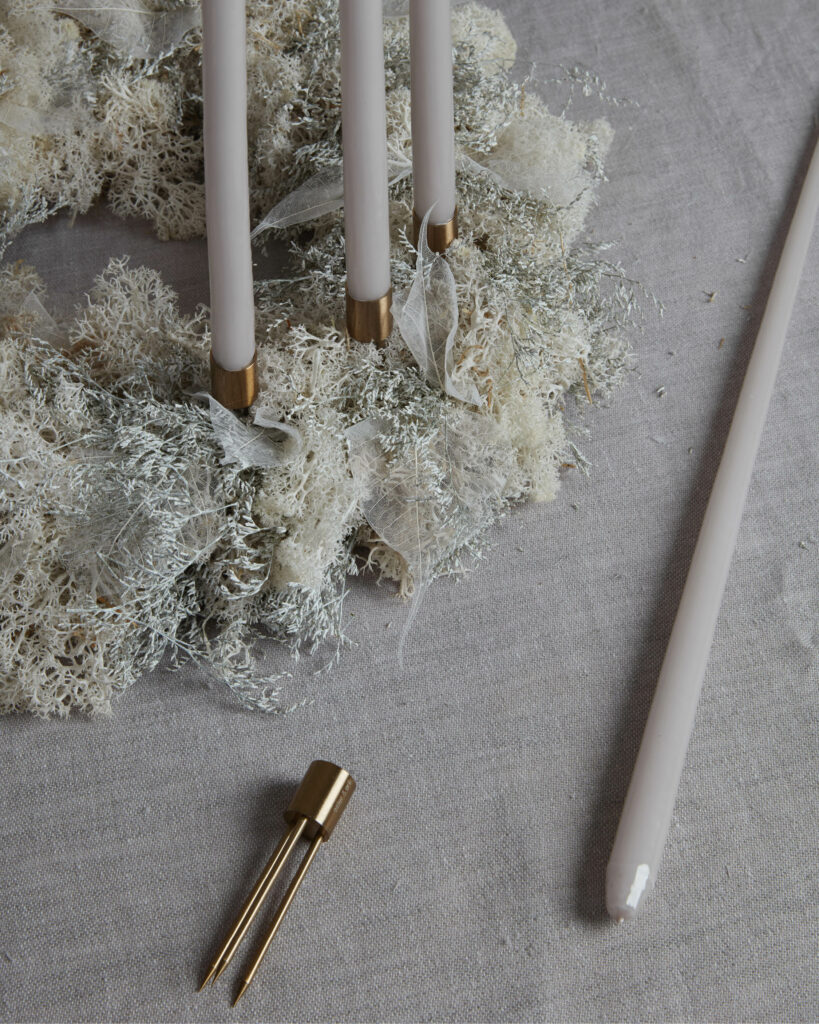 Gold candle sticks small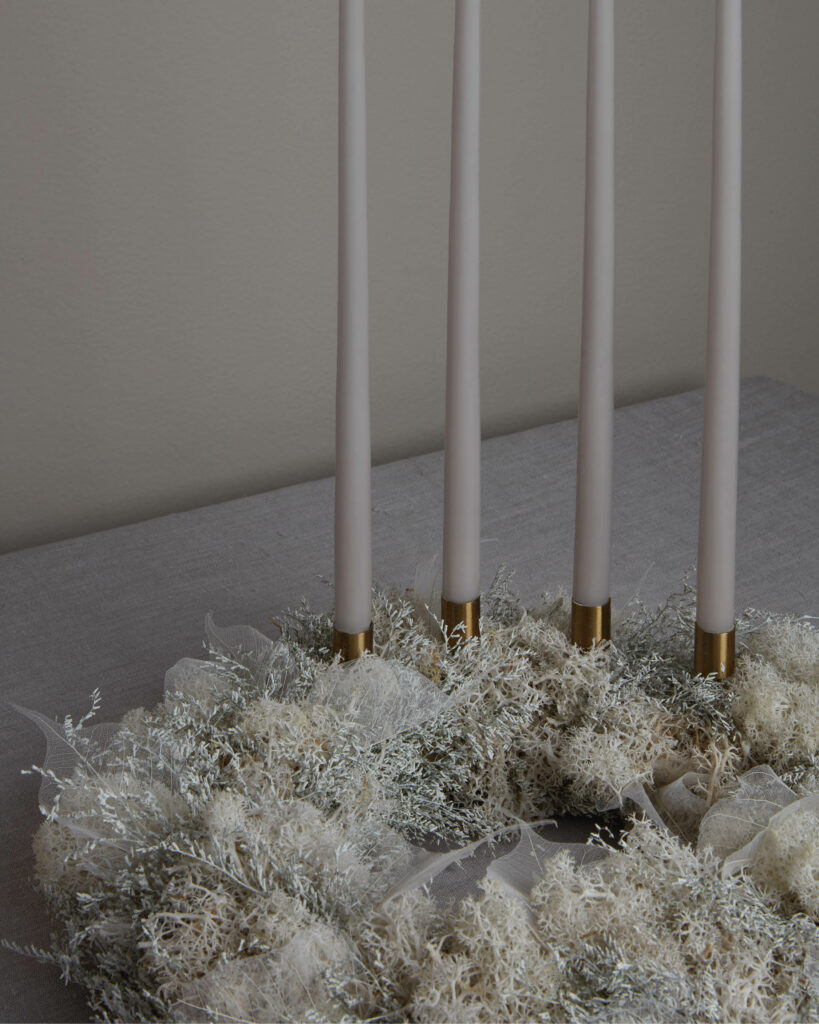 Gold candle sticks small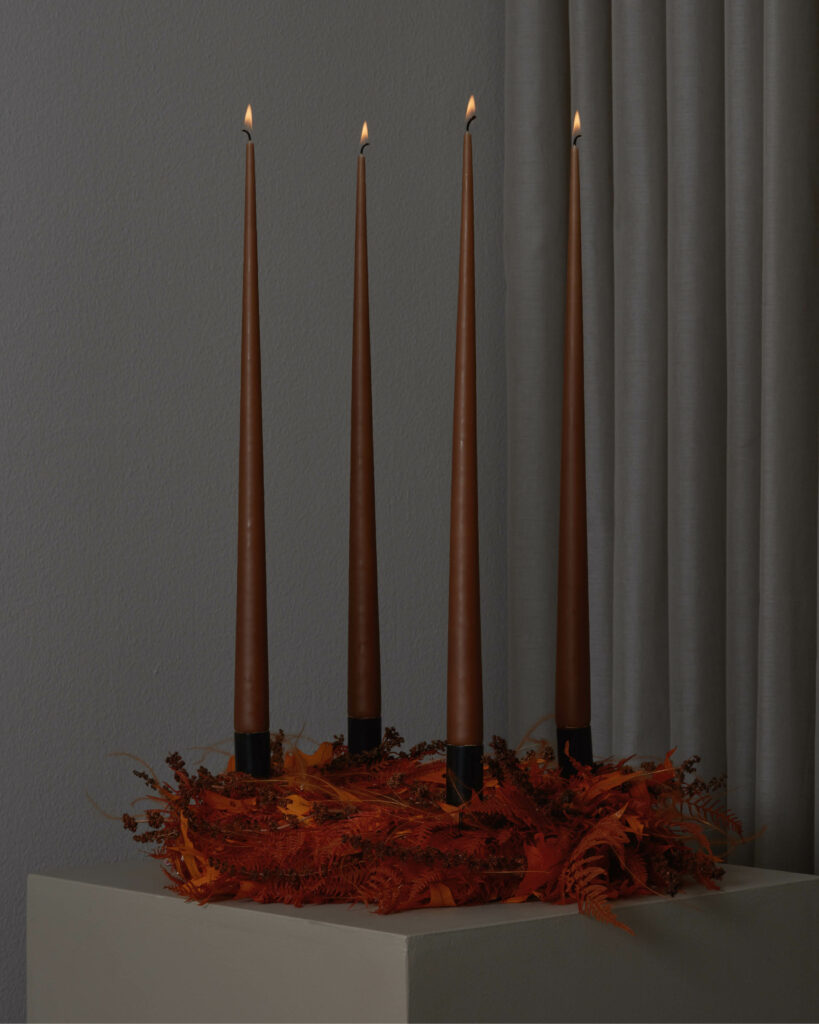 Black candle sticks medium