Classic candle plates
Our round plates are simply and stylishly designed, and go well with all our handmade candles. The plates are mainly used with our beautiful cone candles and pillar candles. The candle is held in place by three spikes, so that all candles sit securely. In addition, the plate has a foam backing to protect the underlying surface. As surface treatment we use PVD on our accessories. PVD treatment is a new environment friendly way to coat metals and at the same time increases the quality and finish. The surface treatment has mainly been used for high-end watches, 
but now this exclusive
 treatment 
has
also been made
 possible for interior products.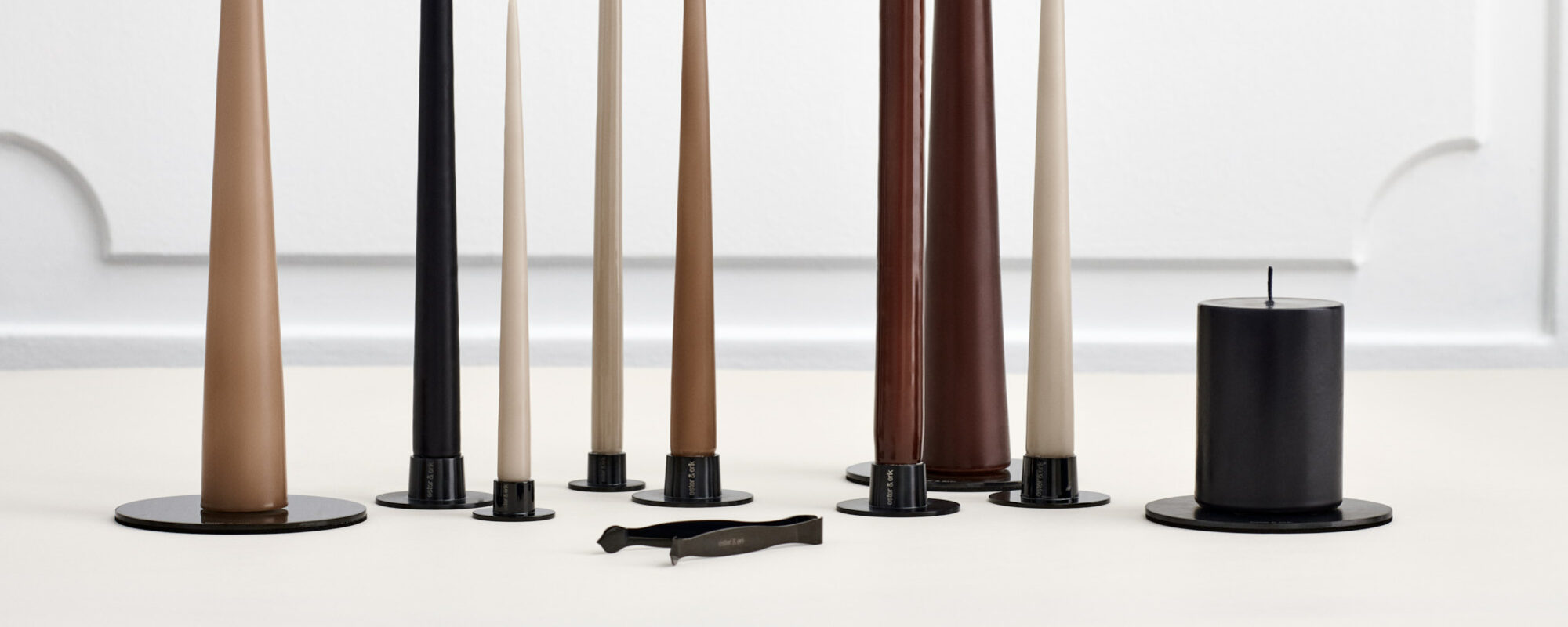 Elegant and classic accessories for all our candles
Our accessories range first saw the light of day when Erik Møller created our candle holder for his and Ester's silver wedding anniversary. Since then, the range has grown to include candle plates as well as candle extinguishers. All our accessories are classic and elegant designs, with the candle is the key element.
At the same time, the accessories go hand in hand with our candle range, so we have a holder or plate for all our candles.