Pillar candles with outstanding burn time produced in Denmark
Our pillar candles are available in a large palette of 84 colours – to suit any occasion. An ester & erik pillar candle is made from 100% refined and high-quality paraffin wax. All our wicks are made of the best cotton quality, and carefully dimensioned to the pillar candle. The pillar candles are manufactured using a technique called cold compacting. The paraffin wax is compressed at a pressure of two tonnes. The intense pressure results in an exceptionally high-quality candle with unparalleled burn time. Therefore, it is particularly important to use a candle extinguisher to put the candle out; this keeps the wick intact while preserving the burn time.
Wide choice of sizes
Our pillar candles are available in a wide range of sizes, with two different diameters – 6 mm and 7 mm – and three different heights for each diameter. ester & erik pillar candles are available in 84 different colours.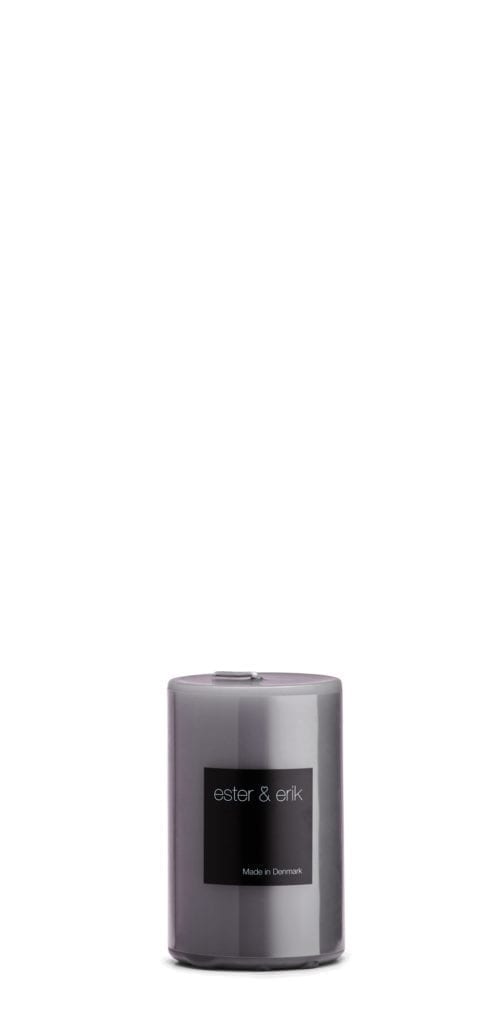 Height: 10 cm
Diameter: 6 cm
Colour: No. 09/2
Burn time: 40 hours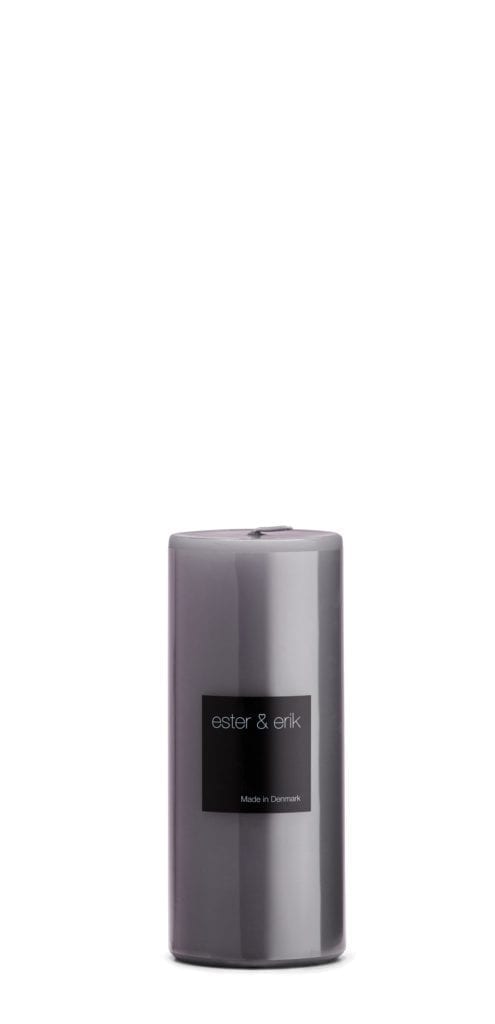 Height: 15 cm
Diameter: 6 cm
Colour: No. 09/2
Burn time: 62 hours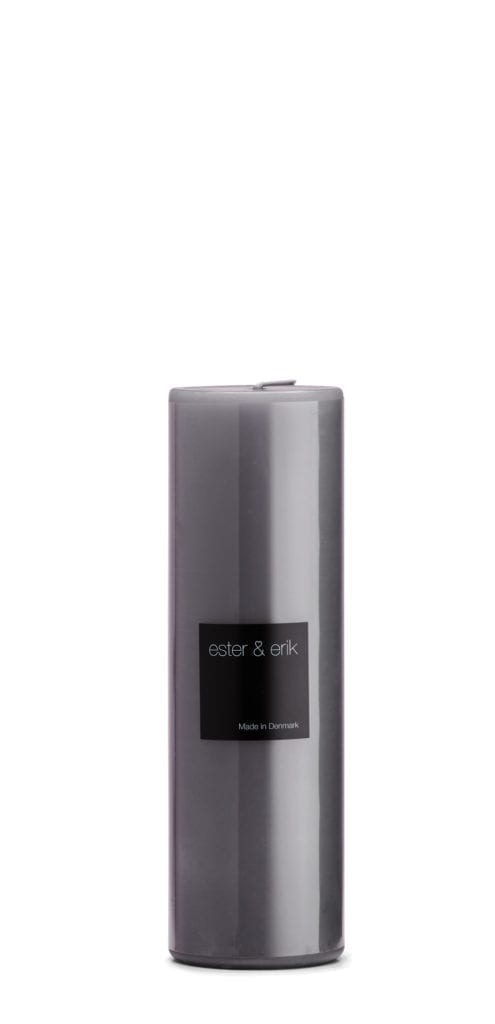 Height: 20 cm
Diameter: 6 cm
Colour: No. 09/2
Burn time: 80 hours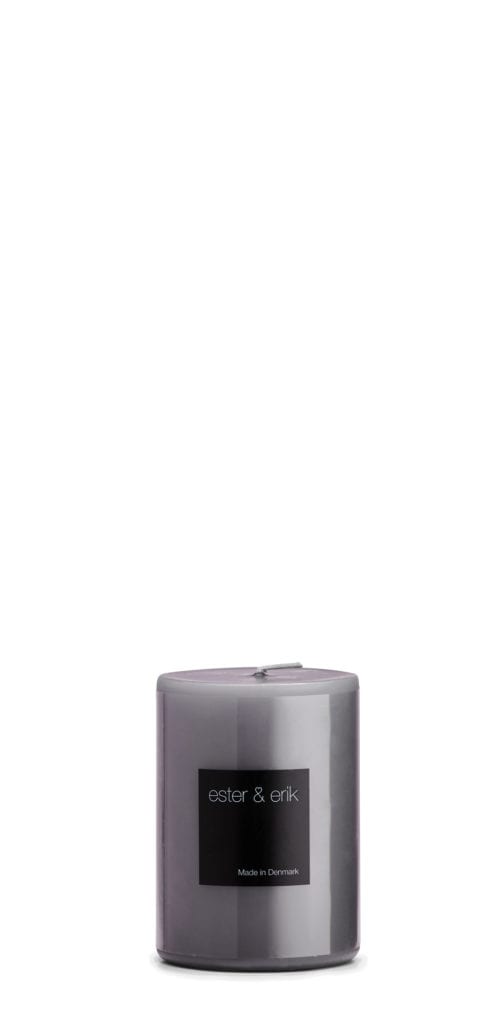 Height: 10 cm
Diameter: 7 cm
Colour: No. 09/2
Burn time: 55 hours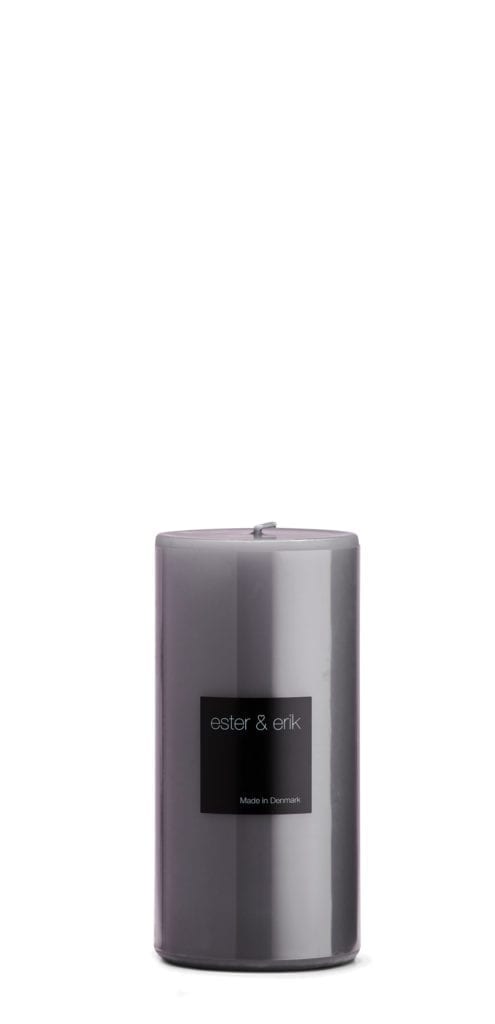 Height: 15 cm
Diameter: 7 cm
Colour: No. 09/2
Burn time: 80 hours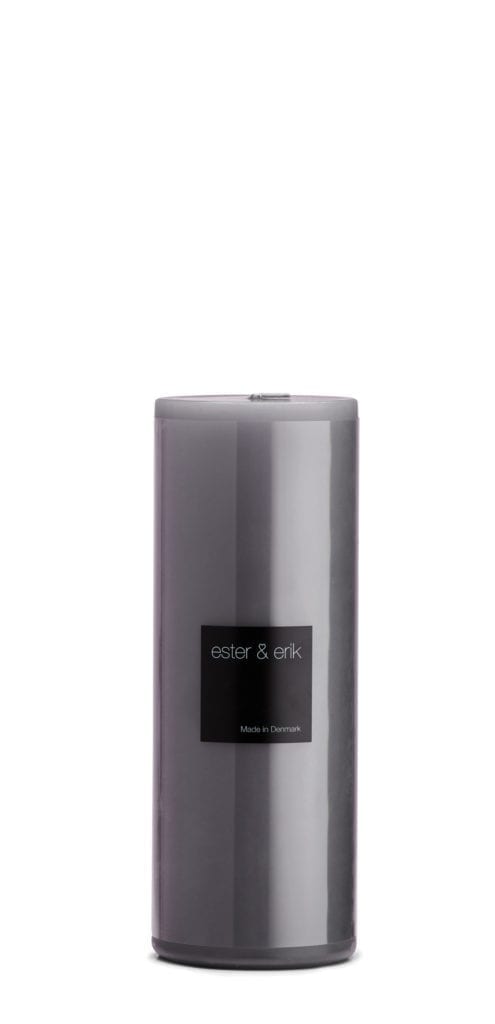 Height: 20 cm
Diameter: 7 cm
Colour: No. 09/2
Burn time: 106 hours