Elegant slim candles
The slim candle is an old, traditional candle which has existed for generations, and has been produced in many different shapes and heights.
We have done our own interpretation of the slim candle, as a little sister to our popular taper candle – with the same shape and elegance, but with a smaller diameter. Like all our other candles, the slim candle has a conical foot so it fits most candlesticks and candle holders.
The narrow candle combines well with our other classic candles to create varied and eye-catching arrangements. The slim candle is supplied in three heights.
---
---
Material: The candle is made of 100% pure fragrance-free paraffin wax from Europe's leading producer. The candle is produced at our factory in Denmark, and the wick is made of 100% cotton.
Foot: The foot of the candle is conical in shape, which means that the candle fits most candle holders.
Self-extinguishing: The candle is self-extinguishing, so the flame dies out 2-3 centimeters from the bottom (however, we recommend to never leave lit candles unattended).
Extinguishing guide: We recommend using a candle extinguisher to extinguish the candle. This avoids smoke, and ensures that the candle is completely extinguished, thus preventing the wick from smouldering. A candle extinguisher will completely extinguish the burning wick, so the wick remains intact.
For candles with a lacquer, gold or silver coating, it is important – after putting out the candle with an extinguisher – to remove the outermost layer of lacquer from the depression around the wick so that the candle can be relit without any difficulty.
Candle-burning tips: To ensure that the candle burns in the best possible way, we recommend keeping the wick short, placing candles min. 10 cm apart, and avoiding placing candles in draughts or above a radiator.
---
---
Slim candles in 92 colours
Our slim candles are available in 92 different colours, and 89 of the colours are available with lacquer. Thanks to our extensive colour palette, you will always find a perfect candle to tastefully light up any season or occasion.
The slim candle is available in three different lengths 24 cm, 32 cm and 42 cm.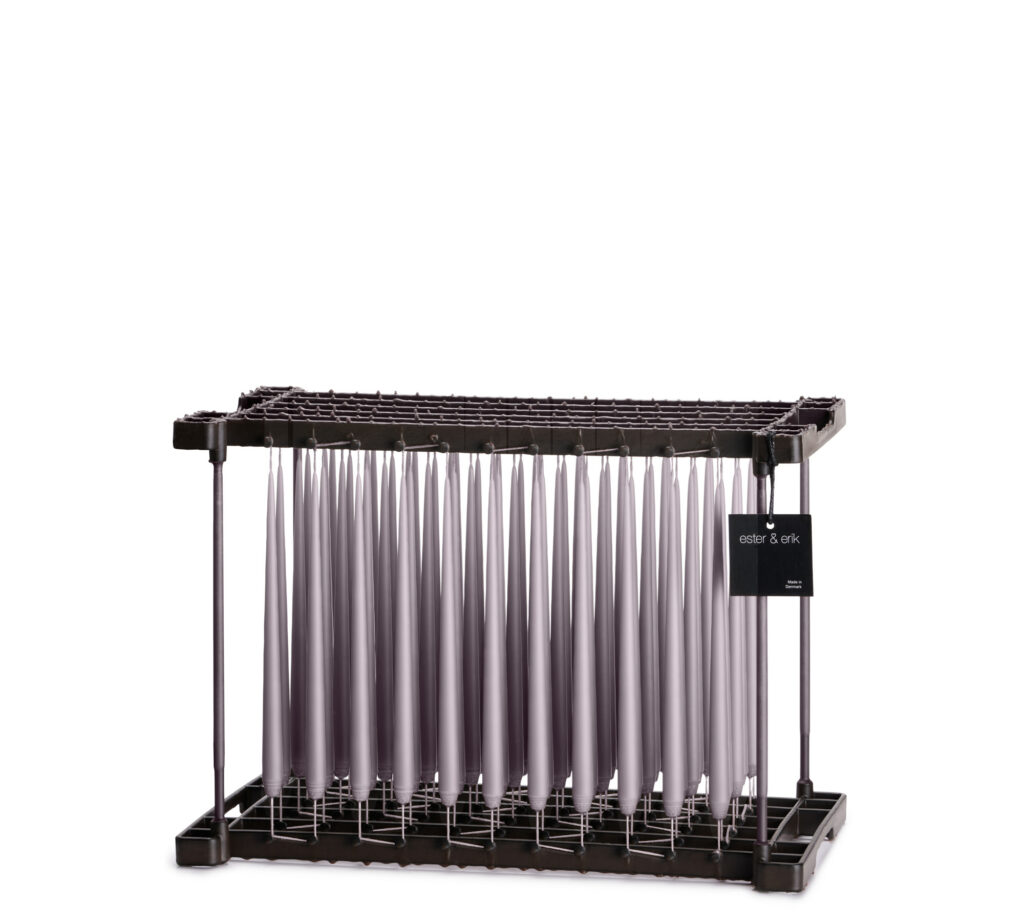 Colour: No. 09/2
Burn time: 3 hours
Length: 24 cm
Diameter: 1,6 cm
Units: 66 pcs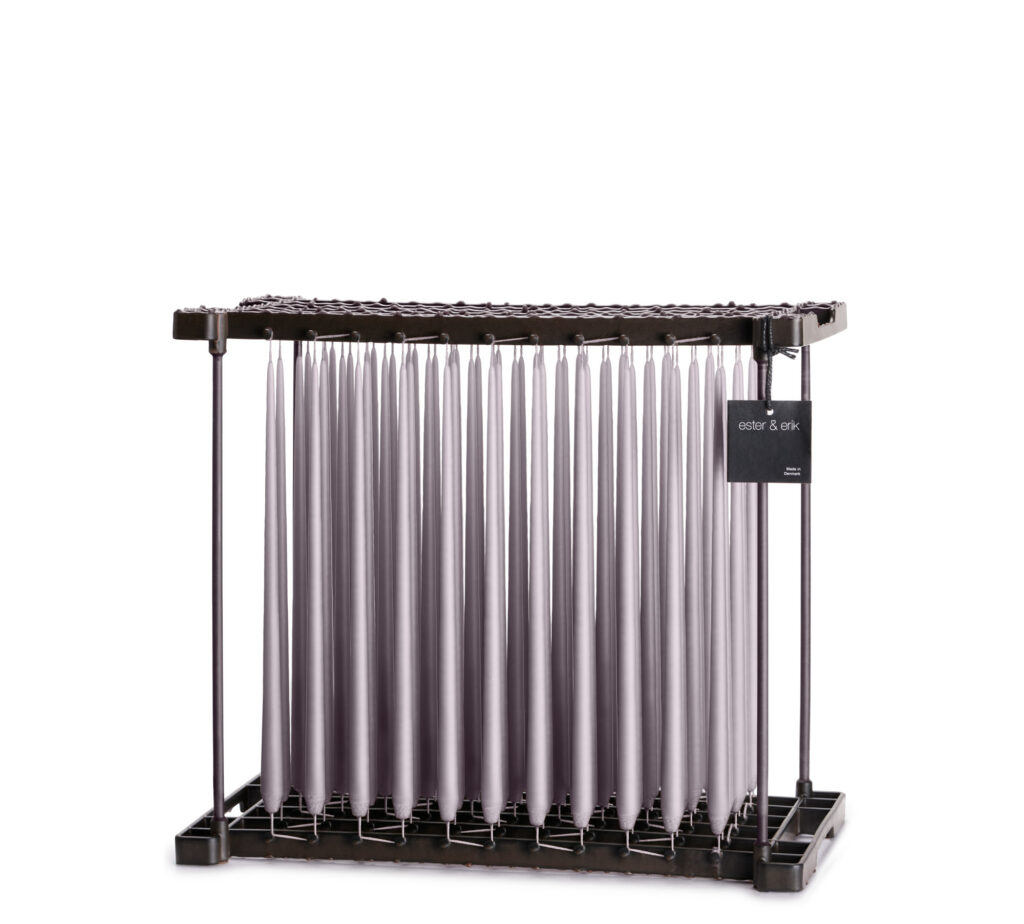 Colour: No. 09/2
Burn time: 5 hours
Length: 32 cm
Diameter: 1,6 cm
Units: 66 pcs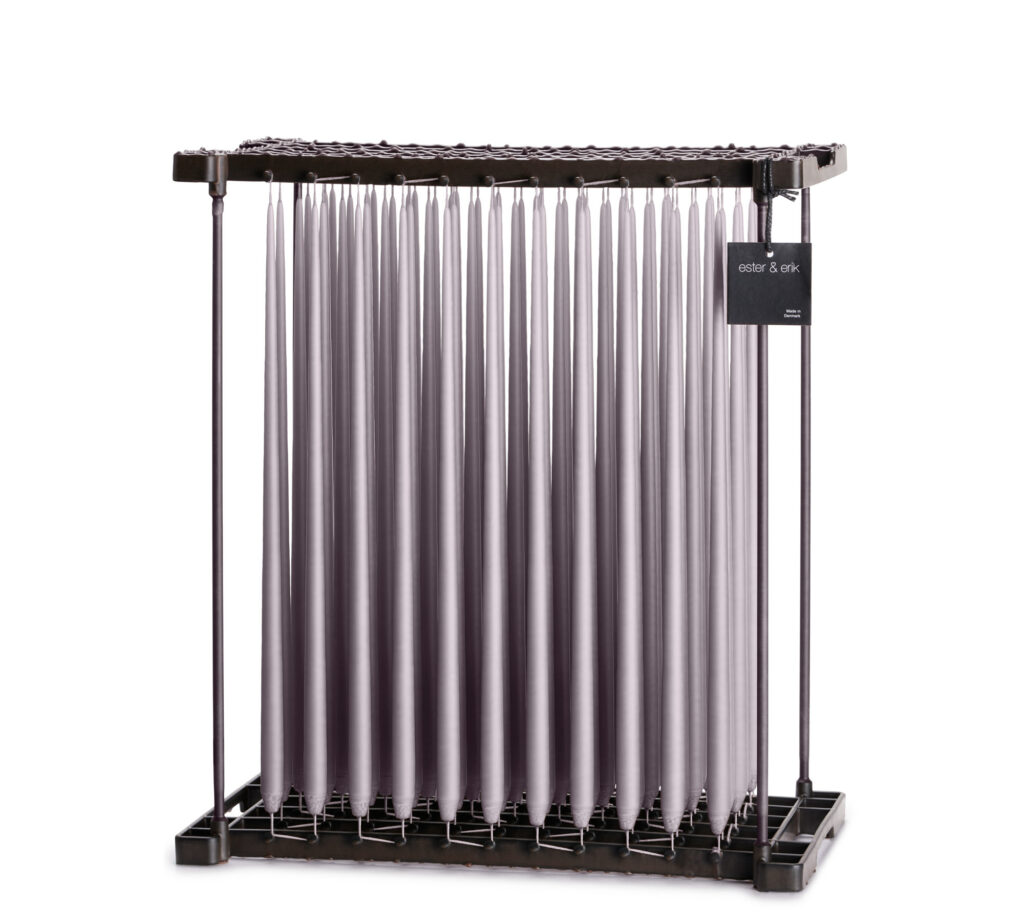 Colour: No. 09/2
Burn time: 7 hours
Length: 42 cm
Diameter: 1,6 cm
Units: 66 pcs