Selvstående keglelys med en ren og klassisk form
Oprindeligt blev vores selvstående keglelys fremstillet som et dekorationslys til julens adventskranse og dekorationer. Men hurtigt blev keglelyset et populært interiørprodukt, som vi i dag sælger hele året rundt. Keglelyset er det eneste af vores produkter, som er selvstående, hvilket giver mange anvendelsesmuligheder. Med sin rene og klassiske form står det elegant for sig selv, men man kan også vælge at sætte det på vores 
lyseplatte
 eller andre underlag som f.eks. en glasplade, et råt cementbord eller en marmorplade – alt er muligt, fordi man ikke skal have en lysestage til at holde lyset. Vores sortiment gør det også muligt at variere lyset i højden alt efter smag, da vi tilbyder keglelyset i 2 forskellige højder.
Keglelyset ligger pakket 2stk. pr. æske.
Keglelyset fås i følgende længder: 25 cm og 37 cm.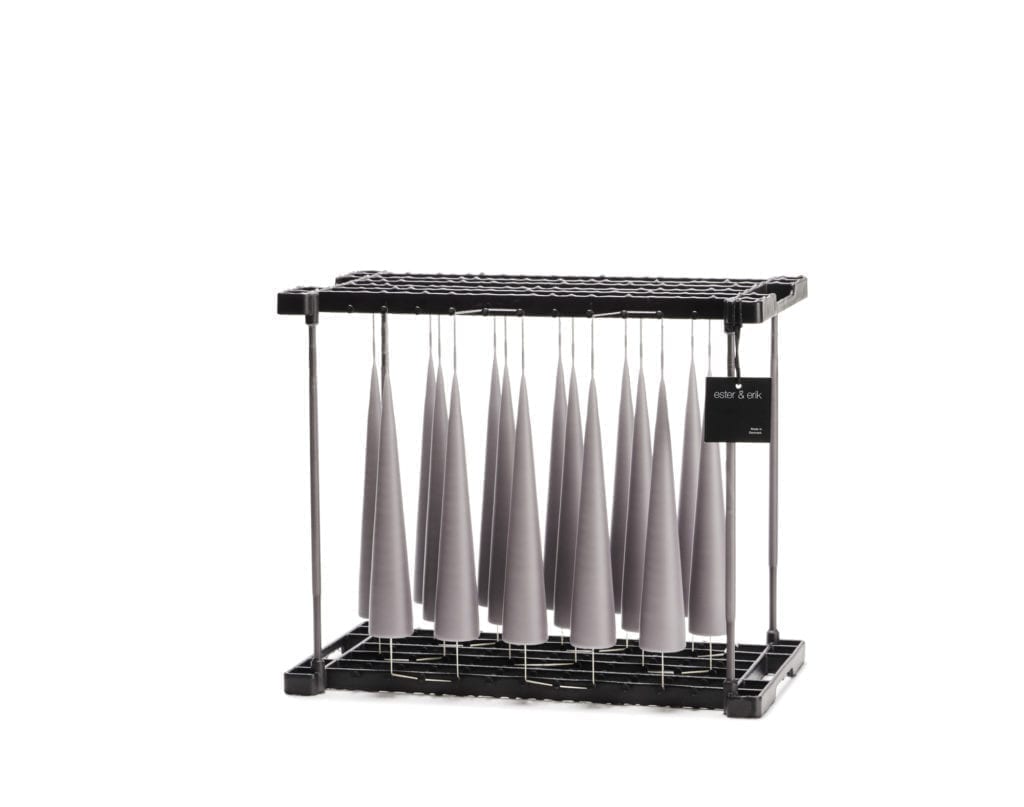 Farve: No. 09/2
Brændetid: 13 timer
Længde: 25 cm
Diameter: 4,2 cm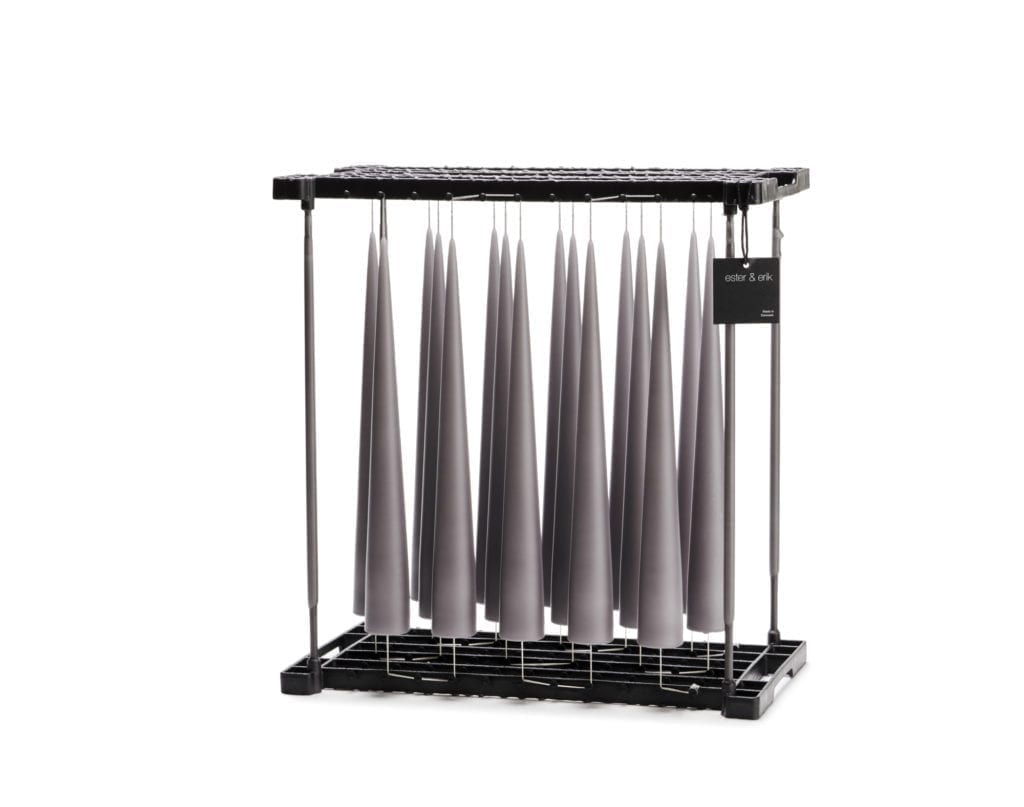 Farve: No. 09/2
Brændetid: 25 timer
Længde: 37 cm
Diameter: 4,4 cm
Keglelysene leveres i æsker fremstillet af FSC-certificeret pap.
Lysene pakkes i hånden, og hvert par pakkes i silkepapir med et ekstra lag i toppen af æsken, så lysene ligger helt tæt og dermed ikke tager skade under transport. De lakerede lys håndpakkes desuden med ekstra skumbeskyttelse imellem de enkelte lys, så de ikke bliver ridsede.
---
---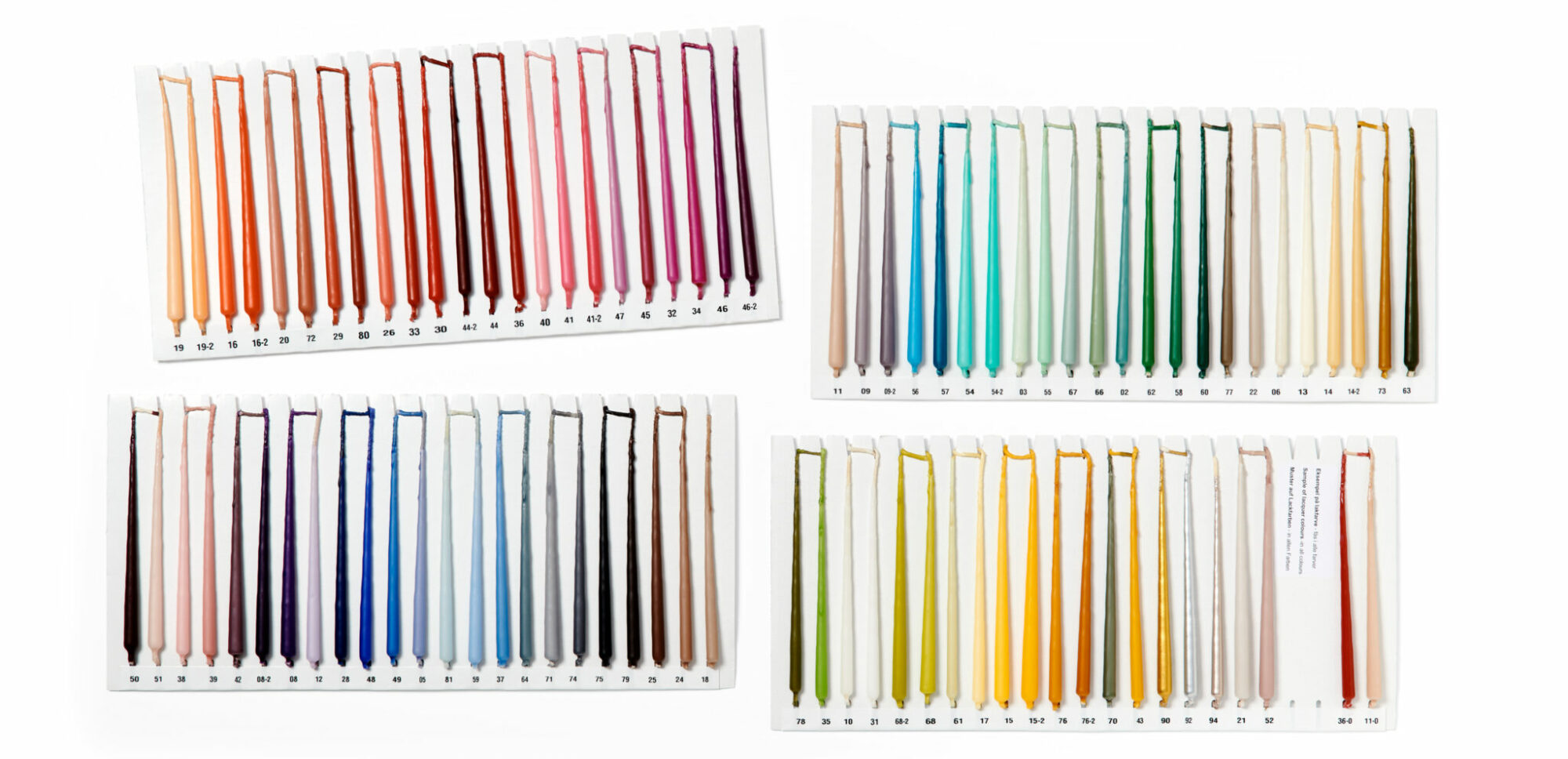 ---
---
Materiale: Lyset er fremstillet af voks af 100 pct. ren duftfri paraffin fra Europas førende producent. Det er produceret på vores fabrik i Danmark, og vægen er lavet af 100 pct. bomuld.
Bund: Keglelyset er det eneste af vores produkter, som er selvstående, hvilket giver mange anvendelsesmuligheder.
Selvsluk: Lyset er selvslukkende, så flammen slukkes, når der er 2-3 centimeter tilbage (dog anbefaler vi, at levende lys altid er under opsyn)
Slukkeguide: Vi anbefaler, at lyset slukkes med en lyseslukker for at undgå os samt sikre, at lyset slukkes helt, så vægen ikke står og gløder. Med en lyseslukker slukkes gløden 100 pct. så vægen er intakt.
Ved lys med lak, guld eller sølv er det vigtigt, at man – efter slukning med lyseslukker – fjerner den øverste lakhinde i skålen rundt om vægen, så lyset uden problemer kan tændes igen.
Brændevejledning: For at få en optimal brænding anbefaler vi altid at holde vægen kort, have minimum 10 cm's afstand mellem lysene og ikke at sætte lysene i træk eller over en radiator.
---
---